Healthy Lakewood Foundation Elects New Board Member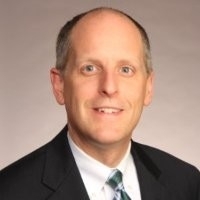 The Healthy Lakewood Foundation (HLF) is pleased to announce the appointment of Warren Coleman to its Board of Directors. Warren was appointed at the Foundation's November 2022 Meeting. He has been a Lakewood resident for thirty-one years and was nominated after a specific call for applicants with portfolio management and investment analysis experience.
HLF is entrusted to oversee the assets designated to advance the health and well-being of Lakewood residents. Individuals with backgrounds in investment portfolio analysis and compliance with IRS and other financial regulations are important competencies for the organization.
Currently, Warren serves as the Vice President and Senior Portfolio Manager at Fifth Third Private Bank. He brings a range of experience managing investment portfolios of endowments, foundations, and individuals.
Warren holds an MBA from Case Western Reserve University, an MA in Accounting from Cleveland State University, and a BS in Mechanical Engineering from the Georgia Institute of Technology.
Warren has served in a variety of board and volunteer roles to support the community. He was a member of the Finance Committee of the Lakewood Hospital Foundation, served as a board member of the West Side Community House, and was the Finance and Stewardship Chair for the Church of the Ascension.
HLF's Board Secretary and Chair of the Governance Committee, Melissa Federman, notes, "The stewardship of HLF's assets is a fundamental priority of the Board. Warren's depth of experience in aligning vision-driven strategy with an investment approach will be of great benefit to HLF."
For more information on all of HLF's Board members, please visit: https://healthylakewoodfoundation.org/board/.
Kate Ingersoll is the Executive Director of the Healthy Lakewood Foundation.
Kate Ingersoll
Kate Ingersoll is the Executive Director of the Healthy Lakewood Foundation.
Read More on Non-Profit
Volume 18, Issue 23, Posted 12:20 PM, 02.15.2023