A Glimpse Into My First Months On The Bench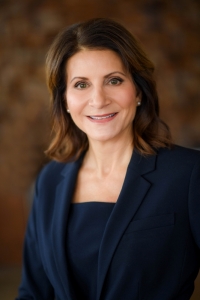 Let me begin by saying I absolutely love my new role as Judge of Lakewood Municipal Court. Since being sworn-in on January 1, 2022, it has been a whirlwind. Yet, the court team, the city administration, and the community partners have been extremely supportive. I retained the entire court staff while filling several vacancies, and we are beginning to get to know one another. After close observation and daily experience, I have realized there is much to do to modernize our community court.
I have compiled a long task list of ideas and plans to ensure a user friendly, accessible court, and to create efficiencies in case management flow and court processes. Occasionally staff and others remind me that "Rome was not built in a day," and that I have a six (6) year term to work towards achieving my goals. We will get there in due time. Highlighted below are some of the improvements I have been able to accomplish in the short term that I believe make us a better court.
One of the first items I addressed was re-opening the Lakewood Probation Department on Fridays. Probation staff and I discussed my concerns with the office being closed on Fridays. The closure often required individuals to make a second trip to the court to meet with their probation officer. This modification increases access to probation services five (5) days per week. Further, it assists with our jail population when an individual is released on a Friday because many are ordered to report to probation immediately after they are released.
Another change is the Lakewood Court entered in a Memorandum of Understanding on March 16, 2022, with the Cleveland Municipal Court to access their Specialized Docket Services. Those specialized dockets include Drug Court, Veterans Treatment Court, Mental Health Court and Human Trafficking Court. All these specialized courts are available for the suburban courts to utilize. The partnership allows us to access the robust support and wrap around services that we may not otherwise have had access to for individuals with high end needs. Please keep in mind many of these individuals are neighbors who live in our community. At all times Lakewood Court maintains full jurisdiction over those who are referred to a specialized court. Further, the Lakewood Probation Officers provide constant oversight and work collectively with the specialized docket staff to monitor Lakewood's participant's progress. The collaboration is a significant resource to assist us to meet the needs of the many, many drug addiction and mental health related cases that make their way to Lakewood's judicial system. Accountability and treatment often go hand in hand.
It has always been my philosophy that when an individual is ordered to complete community work service as a condition of their court supervision and sentencing, they should when feasible complete those hours in the community where they committed the offense. Think of it as giving back by volunteering one's time. I reached out to some of the nonprofit agencies in our city to discuss this option and seek feedback. Those that I met with are very excited to work with the court clients. I am happy to report that the court has established an official process with the Probation Department to expand the number of community work service hours to be completed here in Lakewood.
The court magistrates and I met with representatives from the Legal Aid Society regarding their agency's desire to represent tenants in eviction cases. Our "City of Homes" is comprised of approximately 50% rental units. This correlates to a lot of tenants residing, working, and contributing to our community. Ideally, no one wants a person to be ordered to vacate their home. However, the rights of landlords are as equally important as the tenants' rights. Most landlords are knowledgeable about the landlord tenant laws, whereas often tenants are unfamiliar about the laws. At no cost to the city or the court, Legal Aid is working with certain tenants to assist them in the eviction and damages hearing phases of the process. This is beneficial to both landlord and tenant because the Legal Aid attorney can assist with settlement and other agreements that are beneficial to the parties.
Very early in my term it was important to me to meet with the various city divisions that intersect with the court as it relates to cases that I will be hearing. Particularly, to learn their processes. I initiated conversations with the Lakewood Police Department administration and detectives to talk about their protocols. I am beyond impressed with our city's detective bureau, whom I interact with on a regular basis as it pertains to arrest warrants. The detectives are outstanding in their preparedness when providing detailed presentations to me about the facts of criminal cases when they are seeking an arrest warrant. I have become accustomed to being "interrupted" during the day and sometimes on a weekend to meet with a detective so they may diligently perform their job.
In addition, the building department management and I met to discuss how to increase accountability for neglected home repairs and safety issues. Together with the city's law department, we established a firm protocol. It tightens what was a lengthy process. Lakewood Alive is involved early in the process to offer assistance for owner occupied properties when appropriate. The goal is to work with owner occupied property owners to achieve compliance in a timely manner. The larger concern is investor properties where the owner resides out of state, or the property was purchased by a company. These cases are very challenging in that the owner is typically difficult to locate to obtain service upon the person for violations of the building code. The court must be a watchdog for our housing stock when cases make their way in our system. I am pleased to tell you that the city building department, the law department and the court collectively worked to streamline the hearing process to have constant eyes on properties of concern.
Prior to my being elected as judge, the court had contracted with a company to implement a new case management system to replace the antiquated, decades old system. Seeing this project to fruition is imperative for a litany of reasons, and this will take at least another 6-7 months, which is optimistic. The new system will modernize the court and eliminate redundancies to create overall more efficient operations. Now much of the work is done manually, including hand signing documents because electronic signatures and digital documents are not available. Currently, we cannot collect valuable data. Upon inquiring with the project team, I was informed the new system will allow us to make specific date queries. We will be able to collect information on cases to determine race, gender, types of and levels of offenses, and recidivism rates. We need to know the who, what and why about cases coming through the court system. This data will assist the court in evaluating success versus failure to determine how we can adjust to better serve the community and the people in the justice system. The evaluation of data is important to collect to protect against implicit bias and ensure all persons are treated consistently equal.
Well, I packed a lot of updates and information in this article because I believe it is important to share what is happening inside the people of Lakewood's court. Afterall, it is your court. As we progress along this six-year journey, I plan to submit article updates for your review. Thank you for taking the time to read this information.
Tess Neff
I am a 33-year Lakewood resident. My husband Rich and I raised our three children here and we love being a part of the community. My public service career expands 29 years and I am grateful for the opportunity to continue to help people and have a positive impact on their lives. My ten years as a magistrate in the Lakewood Municipal Court and my time on Lakewood City Council has allowed me to engage with residents and understand the community needs. The relationships I have fostered with community partners over the years are invaluable to Lakewood's continued success and progression. I am especially grateful for the opportunity to serve as Lakewood's Judge and it is an honor to continue my public service in this role.
Read More on City
Volume 18, Issue 13, Posted 12:21 PM, 07.06.2022