Rep. Antonio Comments On Final Session Before Summer Recess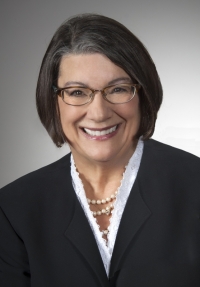 With the commencement of Session Wednesday, June 27th, summer recess for the Ohio Legislature officially began Monday, July 2nd. The last Session before summer saw a flurry of bills voted on the House Floor, both good and bad legislation.
The Ohio Republican Majority attempted to write discrimination into law through the anti-LGBTQ legislation, House Bill (HB) 36. HB 36, authored by Rep. Nino Vitale, would allow ministers not to solemnize marriages that are contrary to their personal beliefs. This bill took an even more disturbing turn when Rep. Bill Seitz (R-Cincinnati) introduced an amendment that would give priority to protecting pastors if a conflict arises between pastor protection and public accommodation law. This bill is unnecessary as the U.S. Constitution already protects clergy people and pastors.
The GOP also passed legislation out of the House giving a free pass to Ohio's out of control charter schools. Senate Bill (SB) 216 is a Republican-led education reform bill that protects Republican's flawed charter school design—a design that has proven to lack accountability and cost taxpayers money. I believe Ohio taxpayers deserve a full and complete accounting for every one of their hard-earned dollars invested in education, whether the money is directed to public school districts or charter schools. Charter schools and their management companies shouldn't be able to hide their spending of taxpayer funds behind closed doors.
Fortunately, it is not all bad news. A whole host of smart, public policy passed through Session Wednesday, including HB 126, HB 511 and HB 479. All three of these bills will move to the Senate for consideration.
HB 126 would create a statewide system of kinship navigators that will help keep families together and provide needed assistance for Ohio's most vulnerable populations. Kinship caregivers are family members other than a parent who are taking care of a child. More often than not, the parents of these children are facing incarceration, addiction and substance abuse, and even death.
Current Ohio law provides that minors may marry with proper consent at the age of 16. HB 511 would require that individuals be 18 years old for a marriage license without consent of a parent, guardian or juvenile court. The bill provides an exemption for a 17-year-old to marry if they obtain consent from a juvenile court, provided their partner is not more than four years older.
HB 479, the Prescription Drug Co-Pay Integrity Act, would save consumers money by prohibiting gag rules that prevent pharmacists from informing consumers when they are overpaying for prescription drugs.
I was disappointed to not be able to vote on these common-sense bills or outwardly protest the terrible pieces of legislation. In the eight years that I have been in the Ohio House of Representatives, last week marked a rare session absence as I was in the hospital following hip surgery and will be home recovering for the next few weeks. I look forward to getting back to work in the community this summer and returning to Columbus for Session after the summer recess.
Nickie Antonio
State Representative Nickie J. Antonio (D-Lakewood) is honored to be serving her fourth term in the Ohio House of Representatives, which began in January of 2011. House District 13 includes the city of Lakewood in its entirety and parts of Cleveland's West Side neighborhoods.
Representative Antonio is a civic-minded public servant who is concerned with the quality of life of those around her. She has been an advocate for workers' rights, quality education, supporting local government, equal rights for women and the LGBT community, healthcare for all and fighting the opioid crisis.
Antonio is an alumna of the Harvard Kennedy School Senior and Executive Leadership program for State and Local governments. The first in her family to graduate from college, Antonio holds a Master of Public Administration Degree from the Maxine Levin College of Urban Affairs at Cleveland State University as well as a Bachelor of Science Degree in Education from CSU. She is a graduate of Lutheran West High School located in Rocky River, Ohio.
Antonio currently serves on the currently serves as Ranking Member of the Health Committee. She also serves on the Finance Committee, Finance Subcommittee on Higher Education, the Joint Medicaid Oversight Committee and the Joint Legislative Ethics Committee. Rep. Antonio is a member of the Ohio House Democratic Women's Caucus—previously serving as chair—and is the state director for the Women Legislators' Lobby. Rep. Antonio was also a member of the Democratic Leadership and served as the Minority Whip.
Daughters Ariel and Stacey, both Lakewood High School graduates, have made Rep. Antonio and wife Jean Kosmac very proud as the girls engage in their post-secondary pursuits.
Read More on Features
Volume 14, Issue 14, Posted 5:57 PM, 07.17.2018