Why The Councilwoman Who Questioned Is Standing Firm FOR Issue 64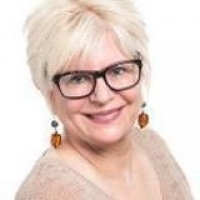 When City Council began a year of meetings in 2015 about a proposal to transform Lakewood Hospital to an outpatient medical center, I was concerned. I preferred to keep Lakewood Hospital as an inpatient facility and to retain the jobs and economic activity it provided. I work for an independent physician and I am a strong supporter of independent physician practice. However, the climate of healthcare is changing at a furious pace. I felt that my relationship to healthcare offered a great sensitivity to this important decision presented to Council.
As a member of Lakewood City Council, I considered it my duty to ask tough questions, to dig for information, to challenge assumptions, and push negotiators to find a way to save the hospital, improve the proposed plan, or both.
And question I did. Throughout Council's many hearings over many months, I posed questions not only to city and local hospital officials, but also to Cleveland Clinic executives. Many of these questions came from you, Lakewood residents, whom I listened to at length in order to accurately represent your concerns.
At times I felt that my nickname should be the "Questioning Councilwoman."
I had ample opportunity to pose questions and challenge the hospital plan, since Council studied the issue at length: 52 hearings over 12 months, 58 experts, multiple reports, and dozens of citizen speakers. We met for hundreds of hours and reviewed thousands of pages of analysis. In fact, City Council studied the hospital issue more thoroughly than any other issue in modern memory.
After all that time and study, I came to realize an important fact: Council's work didn't mean we didn't want a hospital but was an effort to help a hospital in financial crisis, whose funds, without action, would run out in a few short years.
Council's work wasn't contentment with painful changes in health care, but an effort to continue medical services for a community whose hospital would soon be closing on its own.
And my vote for the plan was not approval of the Cleveland Clinic, but a choice to get the most for Lakewood patients and taxpayers in a difficult situation.
City Council began its deliberation with sharply different views, but we ended together: with unanimous support for the hospital transformation plan.
Why this unity? Why did I support the plan after I asked so many tough questions?
I voted for the plan because it was right decision: the only option to keep high-quality health care services in our City for years to come while protecting taxpayer money.
If we'd delayed action, the hospital would have closed on its own, leaving us with an empty building, no health care services, and no way to replace lost economic activity. By acting swiftly, Council minimized operating losses, negotiated a stronger agreement, and delivered more benefits to Lakewood patients and taxpayers.
Here's a list of those benefits:
The Cleveland Clinic will pay for and build a new, state-of-the-art outpatient medical center with uninterrupted emergency care available 24/7/365. Emergency services are guaranteed: the Clinic is required to deliver emergency care as long as they operate the outpatient center. Given the new medical center's $34 million price tag, we know they plan to deliver health care to Lakewood residents for years to come.
Our health care experience for likely won't change. We'll still have:
primary care and specialty outpatient programs, like geriatrics, cardiac care, and diabetes care; and
almost all of the same medical services (94 percent) needed by patients at the old hospital will be available at the same convenient downtown location.
The Clinic will pay Lakewood $19.6 million for transition costs and to help Lakewood redevelop the old site, and $32.4 million is being put into a new Lakewood foundation to improve our community's health.
All of this is accomplished at zero cost to taxpayers. In fact, the transition payments will protect Lakewood taxpayers from increases for more than five years—allowing the City time to redevelop and replace lost economic activity.
What was the alternative?: lose everything, and the community keeps nothing as the hospital closes on its own in two to three years. City Council looked for new health systems to run Lakewood Hospital but MetroHealth refused, no other offers were received, and no other interested health systems were found. (An important point: a Tennessee-based hospital-flipper whose primary mission is to build outpatient specialty surgery centers attempted to buy an outpatient building in Westlake with an outpatient surgery facility but never made an offer for our inpatient hospital in Lakewood.)
Lakewood Hospital was an important part of our community's history, and no one wanted to see it close. But rather than just let it close and leave us with nothing, I fought for the best possible agreement that guarantees high-quality healthcare services and uninterrupted emergency care 24/7/365 for Lakewood residents, with no additional cost to taxpayers. I urge Lakewood residents to vote FOR Issue 64.
Read More on Lakewood Health Care
Volume 12, Issue 20, Posted 5:03 PM, 09.27.2016