Who Is Politicizing Emergency Care?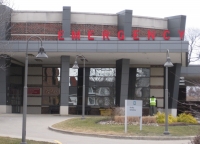 Two cheers for Lakewood Emergency Medical Services. That's the message from City Council these days. Council advises that everyone trust in EMS personnel—except when they depart from the party line.
At the April 4 council meeting, Save Lakewood Hospital spokesman Kevin Young urged council to notify citizens about the limits of Lakewood's emergency department, following the removal of hospital services. Young pointed out that serious emergencies, such as heart attacks, need the services of a full acute-care hospital as health care experts including the Cleveland Clinic agree. People seeking emergency care for themselves or a loved one, however, transport themselves much of the time, Young warned.
For that reason, he said, potential confusion about what Lakewood's facilities are and are not equipped for could be life-threatening. Young then called upon City Council to send every household in Lakewood a notice "that clearly states what the Cleveland Clinic website states… if you are having a heart attack, a stroke or other serious life-threatening problems, get to a full service emergency room that is attached to a full service hospital."
Lakewood officials had no direct response to Young's message, but their response to the messenger was firmly negative. At-large councilman Tom Bullock twice suggested that Young was "grandstanding." Bullock as well as Fire Chief Scott Gilman objected to Young's mention of the recent death of a Lakewood resident, who arrived at Lakewood's emergency department and then required transfer to a hospital. Young had suggested that "If he had only known" that Lakewood's facilities were inadequate, "maybe he would have made it." Bullock and Gilman disparaged the reference—incidental to Young's main point, which neither addressed.
At-large member Cindy Marx, whom Young had praised for having "championed the underserved," showed even less sympathy for his proposal. Marx deflected Young's argument for a mailing by insisting that "If anybody feels they're having a stroke or a heart attack the best way to be treated is to call EMS, not to drive anyone to any emergency department anywhere." Valid advice, and yet strange coming from the same council which frequently protests that it must deal with things as they are. It's a fact that people seek out emergency rooms on their own; for this reason there are large signs pointing the way. It's unlikely that everyone in Lakewood will magically stop doing so tomorrow, and unclear how the city could pay for it if they did.
Marx was unconcerned with such practicalities, however. Praising Lakewood's "great EMS department," she said repeatedly that people in need of emergency care should let experts decide what facility is appropriate.
Marx's message recalls a tactic favored by former Ward 4 councilwoman Mary Louise Madigan. While fighting as council president to close Lakewood Hospital, Madigan repeatedly invoked the dedication and skill of Lakewood EMS, and implied that anyone suggesting that shutting down the hospital would imperil health and life was insulting the city's heroes.
Yet the same government which praises EMS personnel, when it's politically convenient, quickly disowns them as inexperienced and misinformed the instant a few of them go off-script. Last October, a Kent State student's video interview with members of Lakewood's fire department made a stir, as a result of the firefighters' warnings that closing Lakewood Hospital would mean greater strain on EMS and other hospitals, longer delays, and inevitably impaired care. City Hall promptly published a condescending rebuttal by Gilman, dismissing the firefighters as earnest but lacking any real understanding of the issue.
Given that the issue related directly to their jobs as front-line emergency personnel, the dismissal has always been an awkward fit with council's professed trust in EMS. Either EMS members know enough about emergency care that their views should be respected as valid expert opinion, at the very least, or else the allegedly infallible Lakewood EMS was employing woefully under-experienced staff.
Either way it's true that, as Marx herself pointed out, "patients die in hospitals, they die in emergency rooms, they die in transport…" Yet neither she nor anyone else at City Hall has seen fit to correct Chief Gilman's assertion that "The narrative that's been floated in the community that 'people will die' in transit to nearby healthcare facilities is dangerous rhetoric, completely false…"
Who, exactly, is being careless with facts and using emergency care for political ends?
Matt Kuhns
Matt Kuhns is a freelance graphic designer, and occasional author.
Read More on Lakewood Health Care
Volume 12, Issue 8, Posted 4:37 PM, 04.12.2016