History Channel Series "The Men Who Built America" Has Lakewood Connections
The History Channel's highly acclaimed television mini-series, "The Men Who Built America," features two men especially important to Lakewood.
Lakewood's Alexander Winton and Marcus Alonzo "Mark" Hanna, brother-in-law of Lakewood's Robert Rhodes, were both highly significant in the series.
Winton was an automotive pioneer and among the first to develop a reliable automobile. In the mini-series, Winton's automobile is challenged by automotive upstart Henry Ford to a ten-mile match race to determine their respective automobiles' durability and speed.
The match race was considered a David versus Goliath event. As opposed to unknown Henry Ford, Winton was well known as an automotive pioneer and had raced his cars numerous times with great fanfare and success.
As portrayed in the series, on Oct. 10, 1901 in Grosse Pointe, Michigan, Ford's "Sweepstakes" won the race. By winning the match race, Ford was able to attract investment which enabled him to refine and improve his automobile and its manufacturing capabilities. Winton, on the other hand, faded from the automotive scene and stopped producing cars altogether in 1924. In 1930 the company was sold to General Motors at which time the company decided to refocus its efforts into marine diesel engines.
Winton had constructed an impressive estate along the southern shore of Lake Erie in 1902 when Lakewood was just a hamlet. After his death in 1932, "Roseneath" gradually fell into disrepair and was sold to developers who, on May 25, 1962, broke ground on the 30-story luxury high-rise Winton Place. It remains today one of greater Cleveland's premier addresses.
The History Channel series also mentions another man with deep Lakewood ties, Marcus A. Hanna. Hanna was not a Lakewood resident, but his brother-in-law and daughter both lived here.
In 1896 the Democratic candidate for president was reformer William Jennings Bryan. Bryan campaigned on a theme of redistributing the country's wealth and breaking up the industrialists' ill-earned trusts. Fearing Bryan's election, America's wealthiest and most powerful titans of business, John D. Rockefeller, Andrew Carnegie and J.P. Morgan, actively sought a candidate to protect their interests.
That candidate was Ohio Governor William McKinley. McKinley's campaign manager and confidant was Mark Hanna. Hanna, who had been a high school classmate of John D. Rockefeller, rallied America's wealthiest behind the McKinley candidacy. Morgan, Carnegie and Rockefeller each donated, through Hanna, an unprecedented $250,000 to the McKinley campaign, a massive sum in those days.
Hanna met Charlotte Augusta Rhodes in 1862 and they married on Sept. 27, 1864. In 1867 Hanna began work for Rhodes and Company, his in-laws' family mining business. Eventually he became head of the enterprise and the company name was changed to M.A Hanna Co.
Hanna was very active in Ohio Republican party politics and assisted numerous politicians, including James Garfield and William McKinley. Eventually Hanna became a United States Senator.
The Rhodes and Hanna families were very prominent in western Cuyahoga County. One of Hanna's brothers-in-law, James Ford Rhodes, won a Pulitzer Prize in literature in 1918 for his "History of the Civil War, 1861-8165." A Cleveland High School is named after him.
Robert Rhodes worked closely with his brother-in-law Mark Hanna in the family business. His lakefront estate, now Lakewood Park, was located at Belle and Lake. Upon Rhodes' death in 1918, Rhodes' widow sold the estate to the City of Lakewood for $215,000. The Rhodes' estate served as City Hall until the mid-fifties when City Hall moved to Detroit Avenue. The home was demolished except for the picnic pavilion which was refurbished and rededicated on Nov. 19, 1993.
Mark Hanna's daughter, Mabel, married her father's personal assistant Harry Parsons. Their home, located at 17890 Lake near the Clifton Club, was built in 1911 and was one of the most magnificent mansions in Clifton Park. The home reportedly had a bowling alley in its basement and an imported marble fountain in the entrance way. The estate was demolished in 1965 about the time of the construction of the Clifton Park Bridge. New homes were built on the site of what now is known as Clifton Park Lane.
Hanna, Winton, Rockefeller, Carnegie, Ford and others are fading from memory, but as the History Channel series suggests, their footprints mark today's America. Their contemporaries Winton and Hanna hark back to a time when the Cleveland area was the center of the industrial universe and Lakewood was a familiar path for many of these same industrialists. The namesakes of Rockefeller Center, the Hanna Theater, Ford Motor and other American landmarks, each in varying degrees, passed through Lakewood.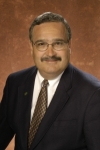 Thomas George
50+ years proud Lakewood resident BA Journalism, THE Ohio State University, Columbus, Ohio, general assignment reporter Ohio State Lantern daily newspaper active in civic and community affairs in Lakewood for many years
Read More on Historical
Volume 9, Issue 2, Posted 9:23 PM, 01.22.2013