Hidden Gems Of Lakewood's Past
Hidden in plain view are many items of Lakewood's past.
Every day, at the heavily travelled intersection of West Clifton and Clifton for instance, hundreds of cell phone-locked motorists text their way past such an item.
If one looks closely, there is a concrete flower bed planter located on the north side of Clifton, near the crosswalk. But this item had a life prior to being a flower bed... as a horse trough.
Yes, in days gone by, horse troughs were common in Lakewood. According to Lakewood writer Dan Chabek, "Horse troughs, made of concrete and looking like bathtubs, once were spaced along the curbsides of Lakewood's main streets. They were a convenience provided by the city, which kept them full and otherwise maintained."
"But all kinds of horses used them because everything in pre-car Lakewood was horse drawn. Horse-drawn wagons were used for delivering ice, bakery, fruits and vegetables, and for collecting rubbish and garbage. Horses hauled fire equipment, bricks, sand, lumber and beer barrels," according to Chabek.
This explains to many younger beer drinkers the origin of the Budweiser Clydesdales.
The troughs, according to Chabek's research, each had a compartment at one end with a tank ball similar to that in a toilet. As the water entered from the bottom, via a hookup with the city pipes, the tank ball would rise, shutting off the intake valve when the trough was full.
City watering troughs were sprinkled throughout Lakewood. One was located on the south side of Detroit, about 100 feet west of Warren, near the present day Observer offices. Another was located on the north side of Detroit at Grace. Other troughs were located at Madison and Warren and on Madison between Grace and Cohassett.
As automobiles eased into common use during the 1920s and horses disappeared from everyday use, the troughs were removed and gas stations sprang up.
According to Chabek, attempts were made to remove the Clifton trough during construction of the "new road" through Clifton Park in the mid-1960s, but preservationist homeowners managed to keep the trough in its present location.
Horse water troughs: just another item of Lakewood's everyday past hidden in plain view.
Tom George can be reached at TJGeorge1369@msn.com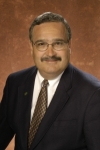 Thomas George
50+ years proud Lakewood resident BA Journalism, THE Ohio State University, Columbus, Ohio, general assignment reporter Ohio State Lantern daily newspaper active in civic and community affairs in Lakewood for many years
Read More on Historical
Volume 8, Issue 15, Posted 10:49 PM, 07.24.2012