Former Lakewood Resident Brings us Television's 48 Hours
Melissa Winter-Bently, who was born and raised in Lakewood, plays an important role in bringing real life drama to American homes.
Winter-Bently, after a coast-to-coast odyssey, has returned to the area as an associate producer for ITV Studios, creators of the award winning A&E show The First 48.
The First 48, one of the most-watched non-fiction investigative series on cable television, is in its thirteenth season on A&E. The show's location is set in several locations throughout the United States including Miami, Dallas, Harris County, Texas; Charlotte and Cleveland.
Winter-Bently is part of the Cleveland production crew.
"We work directly with the Cleveland Homicide Unit, and the current cases that happen almost daily," said Winter-Bently. "We interact with the victim's families to find out what type of person they really were and who and what they are leaving behind."
"The show allows viewers to dive deep into cases and see the ins and outs of solving homicides; the excitement, the frustrations and the up close and personal of how this can affect the lives of the people involved, but also the lives of the hard working detectives." added Winter-Bentley.
"The first years of my life I spent on Summit Avenue. Around the age of five we moved over to Hazelwood Avenue. I attended St. Cyril and Methodius grade school, then attended St. Augustine Academy in Lakewood for high school, graduating in 1998," said Winter-Bently.
After high school Winter-Bently attended Eastern Michigan University, graduating with a B.A. in Communications in 2003.
"After graduation I picked up and moved everything I owned to New York City on a mission to get into TV or radio with no real experience. I lived in a one-bedroom apartment with two other girls and worked as a bartender in a busy neighborhood. I got to know some of my customers and one day one of them mentioned her husband worked on The Apprentice on NBC and that they were looking for production assistants. I jumped at the opportunity and got the job," she recalled.
"After a few years in NYC, I decided it was time for a new challenge. I packed everything up, sold my one piece of furniture, and moved to Hollywood, California. Lo and behold, Crime 360 fell into my lap," said Winter-Bently. A&E's show Crime 360 eventually led Winter-Bently to A&E's the First 48.
Since her return to the Lakewood area, Winter-Bently recalls, "growing up in Lakewood was amazing! Those were the days when everyone knew everyone. There are so many resources Lakewood has to offer. We were involved in Lakewood Rec. sports…I played t-ball up through softball. I would go swimming every summer at Madison and Foster pools. In high school I worked as a life guard and at Dairy Queen on Detroit. I remember the excitement of every Fourth of July we would go to the Lakewood parade then later to the fireworks at Lakewood Park. Lakewood is a wonderful place to raise a family, especially if you take advantage of the resources."
"This city has so much to offer that we don't always take advantage of. We are parked right on one of the Great Lakes. I find it extremely breathtaking to drive every morning past Lake Erie. I often dream about the history that it holds. It would be great to bring more film opportunities to Ohio. …I cannot imagine leaving what I was driven back to," stated Winter-Bently.
Lakewood's own Melissa Winter-Bently, bringing real life drama into millions of American homes.
Tom George can be reached at (440)734-8177 or TJGeorge1369@msn.com
-30-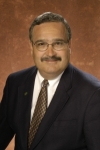 Thomas George
50+ years proud Lakewood resident BA Journalism, THE Ohio State University, Columbus, Ohio, general assignment reporter Ohio State Lantern daily newspaper active in civic and community affairs in Lakewood for many years
Read More on Historical
Volume 8, Issue 12, Posted 9:10 PM, 06.12.2012