Lakewood Resident Margaret Manor Butler Chronicled Lakewood's Streets
Lakewood resident, Margaret Manor Butler, chronicled the names of many of Lakewood's streets in her book, "Romance in Lakewood Streets," published in 1962.
According to the Encyclopedia of Cleveland History, Mrs. Butler, born March 1, 1898, was native to Cleveland and was educated at Smith College. She and her husband Clyde moved to Lakewood in the 1920s. The Encyclopedia further states that during the gas rationing implemented by the government during World War II, Butler, along with her sons, began to stroll the streets of Lakewood. She noted and researched the names of many of Lakewood's streets and included them in her book.
Warren Rd., according to Mrs. Butler, was originally a crooked Indian trail. It was named for Isaac Warren, a stockholder in the Connecticut Land Company. Warren came to the area in 1822 and in 1824 built a home at what is now Warren and Madison. Clifton Boulevard, Mrs. Butler writes, was named after the child of West Park native John M. West, whose son Clifton died as an infant.
Mrs. Butler notes many Lakewood streets have names of early settlers and their relatives. Mars Avenue, for instance, is named for early settler Mars Wagar. Wagar, who in 1820 reportedly purchased land in the center of Lakewood for $7.00 per acre, in turn named area streets for his children and grandchildren. For example Mars Wagar's son Adam was married to a woman named Margaret. Their daughters were named Carabel and Olive. Adam's and Margaret's son was named Morrison. Wagar, Margaret, Carabel, and Olive are all now Lakewood street names. According to Mrs. Butler, Ethel and Edwards avenues were named for the children of Matthew Hall. French Avenue was named for Collins French, son of one of Lakewood's early settlers, and Virginia Avenue was named for his adopted daughter.
Bunts Road, Mrs. Butler writes, "was at one time a lane running through Dr. Jared Kirtland's farm and was known for many years as Kirtland Lane. Long after the doctor's death, the estate was sold and in October 1894 four business executives, who had jointly invested in the land, met to make plans for a wide tree-centered boulevard from Lorain Avenue north to the Lake." Unable to decide on a name, the four drew lots and Harry Bunts was the winner. Bunts, a lawyer, never lived in Lakewood according to Mrs. Butler.
Birdtown, of course, got its name from the names of the area's streets, including Lark, Quail, Robin and Thrush. Purchased in 1892 by the nearby National Carbon Company to provide housing for its workers, the Pleasant Hill Allotment, as it was once known, was home to many company workers of Eastern European descent.
These and interesting histories of many of Lakewood's other streets can be found in Mrs. Butler's book.
Mrs. Butler organized the Lakewood Historical Society, served as the organization's first president and led a successful campaign to save the "Old Stone House" on Detroit Ave. which was subseqeuntly moved to its current location at Lakewood Park. Besides "Romance in Lakewood Streets" she wrote two other books, "the Lakewood Story," published in 1949, and "A Pictorial History of the Western Reserve" published in 1963.
One of Lakewood's most famous residents and winner of Lakewood's Outstanding Citizen's Medal, Mrs. Butler died on Oct. 2, 1971.
Tom George can be reached at (440)734-8177 or by email TJGeorge1369@msn.com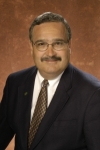 Thomas George
50+ years proud Lakewood resident BA Journalism, THE Ohio State University, Columbus, Ohio, general assignment reporter Ohio State Lantern daily newspaper active in civic and community affairs in Lakewood for many years
Read More on Historical
Volume 8, Issue 10, Posted 9:26 PM, 05.15.2012