Go Red For Women- Luncheon & Fashion Show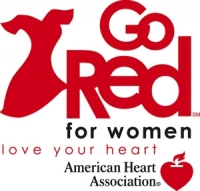 As part of the American Heart Association's "Go Red For Women" campaign, the Lakewood "Open Your Heart Committee" is sponsoring a fundraiser entitled: "DRESS UP YOUR HEART" to help raise awareness of the #1 killer of women in the U.S.- Heart Disease. The Event will take place on Saturday, February 6, 2010 from 12:00 PM to 2:00 PM at the Lakewood Presbyterian Church Hall at 14502 Detroit Ave. in Lakewood.
The Event will include a gourmet lunch, Go Red Passion Speakers, along with special guest Nicole Burke, the Go Red For Women Director from the Cleveland Metro Area of the American Heart Association.
Also, a vintage red dress fashion show will take place featuring dresses from The Designer Consignor, Deja Vu, The Flower Child, The Cleveland Shop, and Chelsea's Costumes.
Tickets are limited and are Pre-sale only. The cost is $25.00, of which $15.00 will be donated to The American Heart Association.
To purchase tickets, contact "OPEN YOUR HEART COMMITTEE" at (216) 374-8724 or reddresslunch@gmail.com.
If you cannot attend, please consider supporting this critical mission with a donation.
JOIN THE FUN ~ WEAR A RED DRESS!
Read More on Notices
Volume 6, Issue 2, Posted 8:52 PM, 01.26.2010