Valentine's Day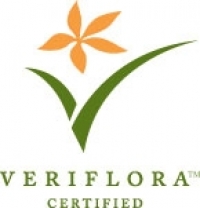 Though Valentine's Day is only a few days away (or, if you've picked this up late enough, has already passed), eco-friendly chocolate is an appropriate gift throughout the year, as are organically grown bouquets and other common Valentine's gifts.
As with coffee, chocolate can be certified in a number of ways: some chocolate is organic, some is fair trade, and some is shade-grown, with the best (at least in terms of the ecosystem) being all three. As demand has grown, there has been an increase in plants grown in full sun, leading to deforestation, the loss of habitat for wildlife, and an increase in the reliance on pesticides and chemical fertilizers.
Though organic chocolates are usually more expensive than many other brands, a significant other with an interest in green living or fair trade will appreciate the effort and expense. Many organic brands, like Green & Black's, Endangered Species, and Dagoba, are available at local stores, from Heinen's to Target, and many come in interesting flavor combinations that exceed those of a typical chocolate bar. And, if you're feeling really adventurous, try the unprocessed chocolates available from IgnaFire. The products are considered dark chocolates and are vegan-friendly. Leaving the beans unprocessed lends these chocolates a less uniform texture and color profile and unique (natural!) taste.
Billions of greeting cards are bought and sent each year, many using virgin paper that will be thrown out soon after. Though e-cards are probably not appropriate for your Valentine, they are becoming more mainstream and some are of better quality than others, and there are many conventional cards made from recycled paper (or paper made from products other than trees!), some of which even contain wildflower seeds that can be planted in the garden rather than thrown away. You could even go the extra mile and create your own card from whatever you've got handy.
Meanwhile, flower arrangements are often created with flowers grown in South America using heavy pesticides. Look for flowers and potted plants with a Veriflora certification, representing environmentally and socially responsible production methods. Check out Organic Bouquet (www.organicbouquet.com) for a variety of options, including plants, flowers, and chocolates or Diamond Organics (www.diamondorganics.com), which has flowers, foods, and beer and wine. Local Harvest (www.localharvest.org) has a searchable database of organic options for flowers, and everything else, and offers online purchasing from California Organic Flowers.
If your menu for the evening includes wine, look for wines made close to home (there are a number of wineries in Ohio, and in other neighboring states as well) and/or wines made with organically grown grapes. As with other crops, conventional farming techniques can damage the soil, the ecosystem, and the farmers and consumers, but there are more and more organic and biodynamic options available. And, though the first 'boxed wines' were cheap-looking and, usually, cheap-tasting, wine packed in this way can dramatically reduce carbon emissions during transportation, as cardboard and lightweight plastic containers weigh significantly less than glass bottles, and they are now available in much more attractive packages, including wine cubes.
When going the jewelry route, seek out jewelers with environmentally-friendly practices and consider buying pre-owned pieces. Unique, and often handmade, jewelry can be found in a number of places, including arts festivals, local shops, and websites like Etsy and Zanisa. Though your partner may not want to hear that the diamond-giving tradition was largely started by the diamond companies, they may still appreciate the extra care in choosing a handmade, natural, or pre-owned (and newly updated) piece instead.
And, of course, there are always non-tangible gifts, like quality time.
Read More on Conservation Corner
Volume 5, Issue 3, Posted 9:15 PM, 02.10.2009