Area Resident Named To Dean's List At Mercyhurst College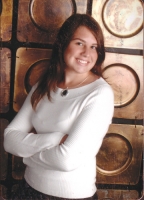 Emma Bradic of Lakewood, Ohio was one of the 672students from Mercyhurst College in Erie, PA named to the Dean's List for outstanding academic achievement during the 2007-2008 academic year.
The Mercyhurst College Dean's List is computed annually after summer term, which marks the end of the academic year. It is based on the completion of a minimum of 24 credits with a cumulative index of at least 3.6 out of a possible 4.0 points.
Emma Bradic is a sophomore majoring in forensic science at Mercuryhurst College and a graduate of Lakewood High School in 2007. She is the daughter of proud parents Bruce & Anne Bradic.
Read More on Notices
Volume 4, Issue 22, Posted 11:56 AM, 10.21.2008