As a child I never thought I would ever see a bald eagle in the wild, they had been placed on the "Endangered Species List."
A decade later I had the chance to see one in the Everglades, not close but still, it was a bald eagle. To watch them fly is special, and they can ride the currents forever like a condor.
After another decade or so I became aware of one in Metro Parks, found it, spending hours watching them fly in and out.
While they are elegant when flying they are an A-List Predator in their world. The claws which are about the size of an adult human's hand, can put out between 300psi and 500psi. That is roughly about the same as a grizzly bear claw. Look it up, I was floored. That is enough strength to break a leg, or crush a human skull. In other words, the bird could take down a human if it had too!
Five years later I became aware of the Bald Eagles at Redwood Elementary School In Avon Lake. Everyone owes it to themselves and family to stop by between April and July 1, when the eagles are feeding the babies. They fly in and out every 20 minutes sometime less than 15' over your head. You can feel them fly by. They also hang about keeping watch on the 1-3 babies learning to fly. By July they have fledged but stay in a 5 mile range.
Photo by Cindy Duffala at Redwood Elementary School in Avon Lake.
Redwood Elementary School Live Cam
Which brings us to yesterday...
Deb and I took a ride to Lorain Harbor, a place that recently has 3 Snowy Owls and 7 Bald Eagles in the same area. The photos from Cindy Duffafla and others are amazing.
While there, we saw 6 bald eagles, though they had moved offshore to the edge of the ice. You could still see them flying and catching fish.
On the way home from Lorain to Lakewood, we saw another 21 Bald Eagles on Lake Road. We checked on the Lakewood Bald Eagles and they were not around. That is a potential of 25 bald eagles within 20 miles! This is an amazing comeback. More than one tree had two or more!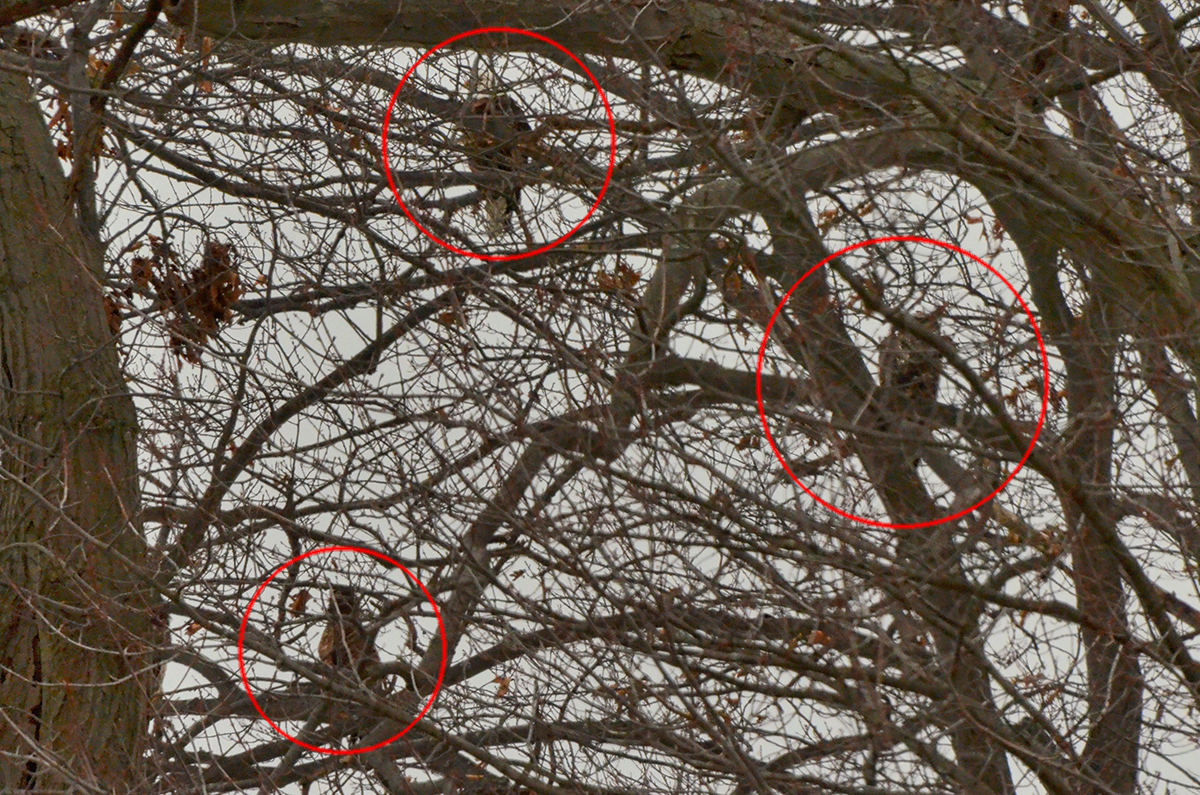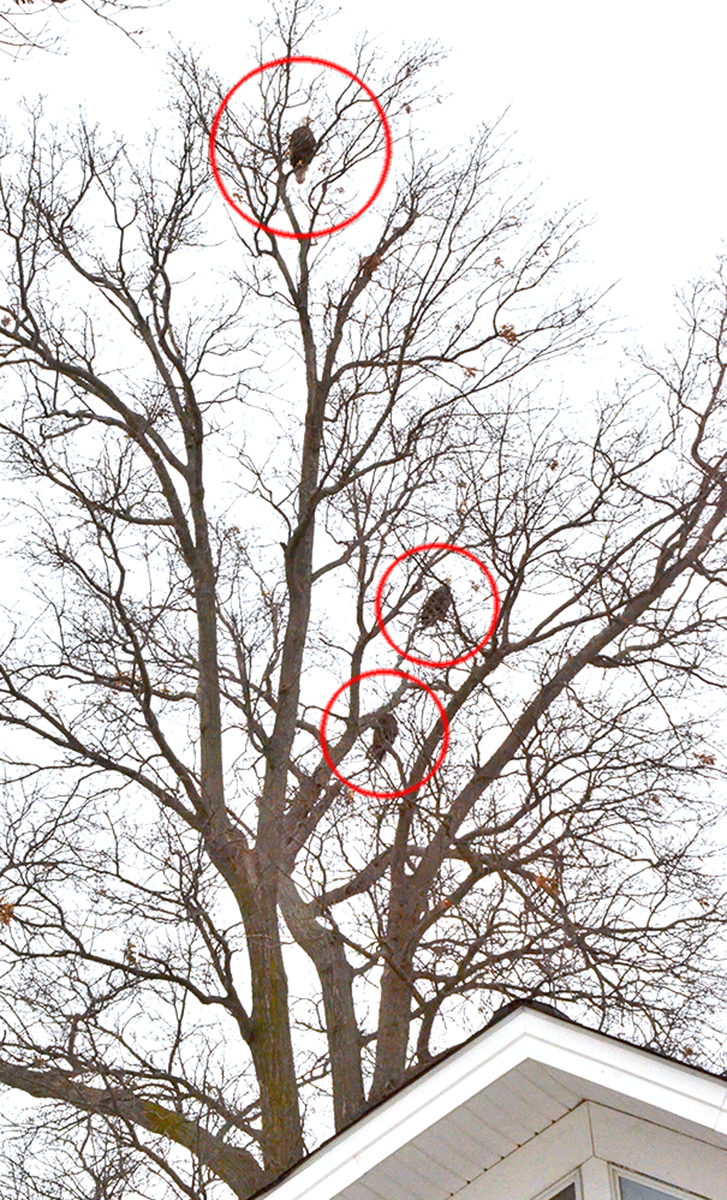 At one of the little parks along the lake we stopped to see what people were taking photos of. There was Cindy Duffala again, she mentioned that they counted over 110 the weekend before between Lorain and Magee Marsh. Which seems crazy, but we had seen 21, that's about 1 a mile. That would be the same ratio heading to the Marsh. Along Route 2 there are 21 active nest we counted last year easily seen from the highway.
If you want to see them or photograph them, head west on Lake Road, and don't forget to stop two block south of Lake Road at Redwood Elementary School. It will make for a wonderful afternoon.
.