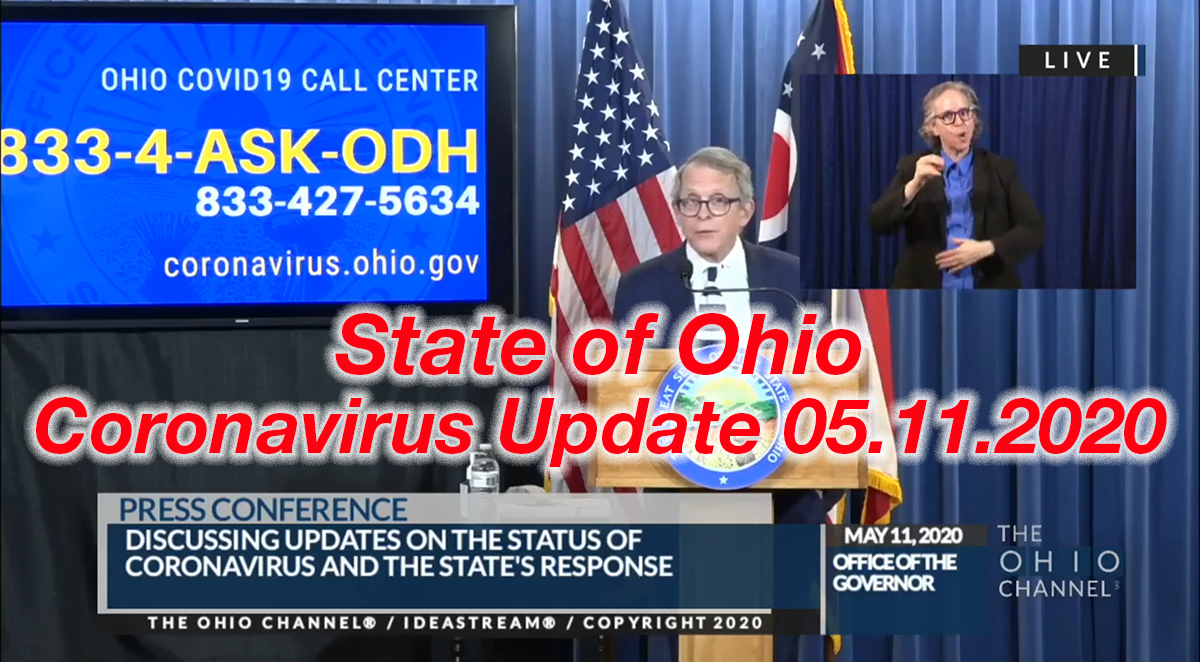 State of Ohio

203,672 -
Total Number of People Tested
24,777 -
Total Cases , Up 696 new cases, 21-Day Average is 565
4,413 -
Number of Hospitalizations in Ohio, 62 new cases, 21-Day Average is 84
1,217 -
Number of ICU Admissions, 12 new cases, 21-Day Average is 20
1,357 -
Total Deaths, 16 new deaths, 21-Day Average 40
United States

1,375,401 -
Total Cases ↑ 7,763 (0.57%)
16,473 -
Number of ICU Admissions
81,141 -
Total Deaths, ↑ 354 (0.44%)
258,037 -
Total Recovered
1,036,223 -
Active Cases
Gov. DeWine
By tomorrow 80% of Ohio will be open for business again.
About child care, we are going slowly here. It is not right to open child care until we have all the facts and programs in place.
Ohio Liquor Control is offering a liquor rebate program. Eligible liquor permit holders can return up to $500. Rebates can be used in mid-May.
36 cases at Normandy Senior Living in Rocky River as of today.
.