Three Arches Foundation Welcomes New Board Member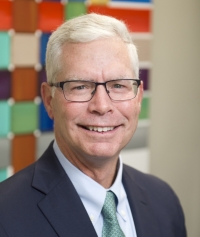 Three Arches Foundation, a community-focused grant making foundation, announces the election of Lakewood resident Pat Sullivan to its board of directors.
Sullivan is managing director at Monticello Associates focused on client portfolio management and investment manager evaluation. As head of the firm's Cleveland office, he represents an array of notable clients across Northeast Ohio. Prior to joining Monticello in 2003, he served as president of Parkwood Trust Company leading all aspects of investment management for the private bank and began his career at Jones Day as a corporate and restructuring lawyer. Sullivan has served as chairman of the board of trustees of the Sisters of Charity Foundation of Cleveland, trustee of the Mandel Foundation, and on the Business Advisory Council of the Farmer School of Business at Miami University. Currently, he serves on the Investment Committee of St. Ignatius High School.
About Three Arches Foundation (TAF) – Three Arches Foundation is a 501(c)(3) public charity that invests in advancing the health and well-being of the citizens of Lakewood and surrounding communities through grant-making. By connecting people, ideas and resources, the Three Arches Foundation fosters a collaborative approach towards investing in organizations whose work directly addresses the continuum of physical and behavioral health issues. For more information, visit threearchesfoundation.org.
Kristin Broadbent
Ardent Communications Group on behalf of Kristin Broadbent, Three Arches Foundation
Read More on Non-Profit
Volume 15, Issue 21, Posted 12:59 PM, 11.06.2019