Superintendent Listen & Learn Series Kicks Off Sept. 25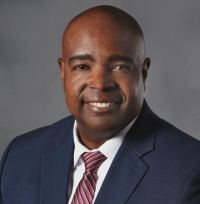 Lakewood City Schools' Superintendent Mike Barnes this school year will be repeating his series of "Listen & Learn" sessions he introduced last year to listen to what the Lakewood community has to say about our schools. The one-hour sessions will be informal conversations and people are welcome to drop in any time. The first one will be held on Wednesday, September 25 from 6-7 pm at the Ranger Cafe at Lakewood High School. Come and share with Dr. Barnes your thoughts, ideas and concerns for the District.
Last year's input from the community at these sessions helped contribute to the development of the District's new strategic vision - Vision of a Lakewood Graduate. So come on out and have your voice heard and learn how the new vision will impact our classrooms.
Listen & Learn sessions:
September 25, 6 pm @ Ranger Cafe, 14100 Franklin Blvd.
November 20, 9 am @ Play Grounds Cafe, 15715 Madison Ave.
January 22, noon @ Taco Tonto's, 13321 Madison Ave.
March 18, 6 pm @ Board of Education at Taft School, 13701 Lake Ave.
Read More on Schools
Volume 15, Issue 17, Posted 6:27 PM, 09.04.2019