Jeff Wise Receives National Endorsement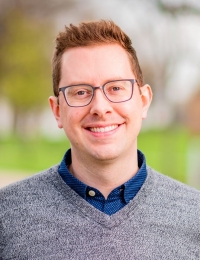 The nationwide grassroots organization Democracy for America has selected Jeff Wise as one of eight endorsements in 2019 city council races. Wise is running to represent Lakewood Ward 3 on City Council.

Democracy for America CEO Yvette Simpson, herself a former member of Cincinnati City Council, said that Wise and other endorsed candidates will genuinely improve their communities.

"The city council candidates we're endorsing today will not only make sure the potholes are filled and budgets are balanced, they also want to take meaningful municipal action on criminal justice reform, climate change, and income inequality," said Simpson.

Founded in 2004, Democracy for America organizes for progressive issues and candidates throughout the country, following a 50-state strategy.

Wise said that the recognition by Democracy for America complements his campaign's focus on Ward 3 residents.

"I am running for city council to provide a real, ongoing dialogue with residents, and to take a stand for them when decisions are made," said Wise. "Democracy for America consistently emphasizes that public service calls for both good policies, and the courage to speak up for them."

Jeanne Mackay, Ward 3 Resident
jeanne mackay
Historical Society Board Member, LakewoodAlive Volunteer,
Read More on
Volume 15, Issue 16, Posted 3:19 PM, 08.21.2019