New IT Leader To Join District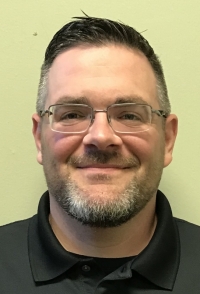 The Lakewood Board of Education has approved Brent Kallay as the District's Associate Director of Information Technology. Kallay, currently an integration technician with Mayfield City Schools, will replace Technology & Communications Coordinator Paul Hieronymus, who is leaving the District.
Kallay brings extensive experience in both classroom instruction and technology integration. He started his educational career at Painesville City Schools, where he served as an elementary teacher and then moved on to teaching middle school. When he joined Mayfield City Schools in 2014, his focus turned to technology.
At Mayfield, Kallay led professional development of staff members throughout the school district in the areas of Infinite Campus, a student record management system, Google Apps for Education, and teacher websites. He also assisted with installation of wireless access points, printers, computers and monitors, yearly updates of desktop computers and laptops as well as installation of state testing software.
"I am excited for the opportunity and look forward to being part of the Lakewood Schools," Kallay said at the July 1 Board meeting. Kallay begins his new position on August 1, 2019.
Read More on Schools
Volume 15, Issue 14, Posted 7:18 PM, 07.17.2019