Meyer Campaigns For School Board With Experience, Motivation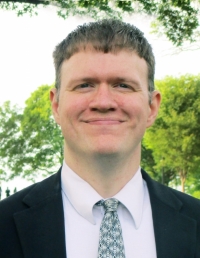 The future of Lakewood City Schools is deeply important to Andrew A. Meyer.

As a candidate for Lakewood Board of Education, Meyer's priorities are high standards, independence and responsiveness—qualities demonstrated in work on the city's charter review commission and as an attorney.

As a new parent, Meyer says that applying this experience as a school board member includes a personal commitment to public education in Lakewood. "My wife and I both really look forward to being able to contribute to the education of our daughter Ellie Sue."

Providing high quality schools for the next generation and beyond will be an ongoing challenge, says Meyer. "Maintaining services while being a good steward of tax dollars is and will remain the number one challenge," he says.

Toward this end, Meyer says that "good government would be my first goal."

As an active citizen, Meyer has served on the Citizens Advisory Committee, and Lakewood's most recent Charter Review Commission, where he championed new training requirements to encourage professionalism and the exchange of ideas. He has also advised city council members on multiple ethics initiatives.

Meyer says that in-person communication and accessibility are also essential, and that if elected he will be a voice for residents and help involve the community in decisions.

The Board of Education's decisions matter for all of Lakewood, he notes.

Before entering law school, at one point Meyer was a substitute teacher, and he says that education has been a lasting interest. But Lakewood's Board of Education also administers the Department of Recreation, and appoints the Lakewood Library's board of directors.

"It really means a lot to me to be able to let anyone with interest in these issues become engaged and aware," says Meyer.
Matt Kuhns
Matt Kuhns is a freelance graphic designer, and occasional author.
Read More on Schools
Volume 15, Issue 13, Posted 6:32 PM, 07.03.2019