A Century Of Bridal Fashion, 1890-1990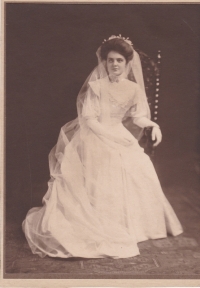 The historic Nicholson House, built in 1839 and occupied for many years by the Nicholson family, stands as the oldest frame house in Lakewood, Ohio and is listed on the National Register of Historic Places. It has served various purposes over the years, currently managed by the Lakewood Historical Society as an event venue.
An upcoming event at the Nicholson House, "A Century of Bridal Fashion, 1890-1990," will be presented by the Lakewood Historical Society. This exhibit will feature a display of 30 wedding dresses from throughout the century, along with veils, wedding accessories, wedding documents and a large selection of photographs. Historical notes and fashion trends, including styles of wedding dresses, will accompany displays for each decade. The dresses have been selected from the archives of the Lakewood Historical Society, The Virginia Marti Costume Collection of The North Coast College, and many are from local Lakewood families. Identifying information and pertinent family history will accompany each dress.
One of the dresses in the display is seen being worn by Lulu Maile in the accompanying photograph. Lulu M. Maile married Frank H. Robinson on June 5, 1907, at her grandparent's home, 16000 Detroit Ave. (Barry Buick site). This dress is from the Lakewood Historical Society archives.
A photo collection of wedding dresses not on display, but all gathered from many other Lakewood families, will greatly expand the overall perspective of Lakewood weddings from 1890 – 1990. Names of many early families will appear, some recognizable as street names or building names. Some names will appear for several generations.
Following the viewing of the wedding dresses, accessories, and photographs, guests will be invited to enjoy wedding cake and punch in the tent on the side lawn of The Nicholson House.
The exhibit will take place on July 19, 20, and 21, from noon to 4 p.m. each day. Tickets are available at lakewoodhistory.org or by calling 216-221-7343. All tickets will be timed, to ensure entry to the exhibition on a reserved day and at a reserved time. Purchase tickets ahead of time, as the availability of on-site tickets is not guaranteed. Tickets are $20 for adults and $10 for students with valid ID. Tickets are nontransferable and nonrefundable.
Proceeds of this event will support the programs and properties of the Lakewood Historical Society.
Norine Prim
As a volunteer for the Lakewood Historical Society, I will be submitting info pertinent to the Historical Society for publication.
Read More on Features
Volume 15, Issue 12, Posted 2:52 PM, 06.19.2019