LakewoodAlive To Host "Knowing Your Home: Meet & Greet With A Building Inspector" Workshop On May 16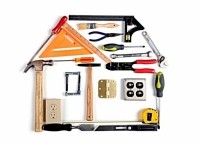 When it comes to maintaining your home, you have questions and we have answers.
LakewoodAlive will host Knowing Your Home: Meet & Greet with a Building Inspector on Thursday, May 16, from 6 to 8 p.m. at Western Reserve Distillers (14221 Madison Avenue). This free workshop will serve as an informal discussion regarding your home repair and improvement projects.
Led by Chris Parmelee, Assistant Building Commissioner for the City of Lakewood Building Department, this workshop offers an excellent opportunity to get your questions answered. Think through your housing project from start to finish, then come seek advice on how to best plan your project to ensure it is completed on-time and on-budget.
To reserve your free spot for "Knowing Your Home: Meet & Greet with a Building Inspector," visit LakewoodAlive.org/KnowingYourHome or call 216-521-0655.
Now in its sixth year, LakewoodAlive's "Knowing Your Home" series draws hundreds of attendees annually. Our workshop series is generously supported by: Citizens Bank, City of Lakewood, Cleveland Lumber Company and First Federal Lakewood.
In lieu of charging for these events, we are asking participants to consider either making a donation to LakewoodAlive or bringing canned foods or other non-perishable items for donation to the Lakewood Community Services Center. We appreciate your support.
Matt Bixenstine
I am the Marketing & Development Manager for LakewoodAlive. I enjoy all things Lakewood, especially walking my basset hound through Madison Park.
Read More on Non-Profit
Volume 15, Issue 9, Posted 8:01 PM, 05.08.2019