Meghan George Runs For Mayor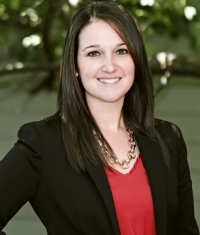 I am running for mayor because I feel that Lakewood deserves top-notch representation, especially at the executive level, and I believe that I am the best candidate for the job.
What I will bring to the role of mayor is a combination of council experience and work in the private sector. In my day job as a work force strategist I work with executive leadership at companies throughout Ohio, advising them on employee benefits and human resources. My experience with these responsibilities would be valuable assets for the elected manager of Lakewood's executive branch.
The mayor leads an organization of over 400 full-time employees, including multiple collective bargaining units; it would be a privilege to bring my experience with best practices and cutting-edge techniques to managing the workforce of our city.
I also bring my love for this community. I am a Wyandotte Avenue homeowner and a lifelong third generation resident. I attended St. Luke Elementary and Lakewood High School (class of 2000). I have a B.A. from Ohio State University, and a post-baccalaureate and teaching license from Cleveland State University.
As an At-Large member of Lakewood City Council, I have been hands-on with issues ranging from replacing the discriminatory pit-bull ban, to my recent proposal for paid parental leave. My contributions on council demonstrate my ability to work with different groups always focusing on achieving positive results for the whole community.

My intention is to run a grassroots campaign, going door to door and talking with neighbors in every ward. My campaign will focus on key issues including public safety, quality public services, continued improvement of our housing stock, fiscal responsibility, and smart development of our commercial corridors.

I'm prepared to address both the issues currently facing Lakewood, and the challenges that we will face in the future.
My goal is to bring a fresh, positive perspective to this position.

I hope to build on the community support I've received while considering this decision. I'm running for mayor to continue serving the community which I've called home all of my life, in a way that will make the biggest difference.
Meghan George
Publisher, Lakewood Observer, Inc.
Read More on
Volume 15, Issue 7, Posted 1:05 PM, 03.20.2019