Next Steps On Our Journey Of Discovery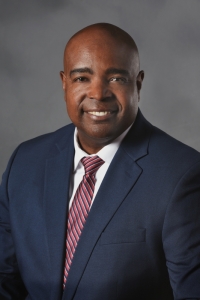 Picking up from where we left off in my first column, I wanted to share a recent session in our Journey of Discovery that involved the entire staff of Lakewood City Schools during our Professional Development Day in mid-February. It was powerful to have nearly 800 people talking together, all focused on determining the collective vision of what our students need from us in order to enjoy productive, fulfilling, and healthy lives.
We thought about how technology has impacted our students in ways we never predicted – both positively and negatively. This led us to talk about how we must prepare our students through nurturing flexibility, adaptability, curiosity, critical thinking, etc., to be ready for technologies that have yet to be created.
As part of the discussion, I asked our staff members to share what skills, abilities and habits of mind they thought our students needed to possess to succeed in the world that awaits them upon graduation. What was so wonderful to discover was that the qualities that our staff mentioned were the same ones that have been shared with us during our many conversations with community members at our Listen & Learn sessions and other encounters since the start of the school year. Some of the top qualities mentioned were collaboration, creativity, empathy, resilience, and flexibility, among others.
So we've been gathering the information on our journey, now what will we do with the information?
Organize the data into themes;
Use these themes to develop perceived strengths and priorities;
Test these priorities through a community survey;
Sort through the survey results to crystalize and subsequently celebrate what will become our Lakewood City Schools strategic priorities;
Develop action plans and implementation processes for each of the strategic priorities.
We have been so encouraged on this journey by the enthusiasm and strong support from our community toward our school district. We are in this together to create an even stronger system for our youth that will provide them the best foundation for their future success.
Michael J. Barnes, Ed.D
Superintendent
Lakewood City Schools
Read More on Schools
Volume 15, Issue 5, Posted 12:58 PM, 03.05.2019