Legends Of China: Culture And Poetry Presented By Professor Shunqin Li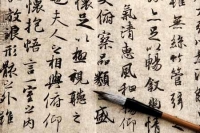 Explore Chinese poetry and culture in a four-week course led by Professor Shunqin Li. Concentrating on poetry from the Tang Dynasty, this poetry series will open a window to Chinese culture through song, language and artistic expression.
Professor Shunqin Li is an instructor at Cleveland State University's Confucius Institute, which was established in 2008 as a way to further education on Chinese language and culture in the greater Cleveland area. Affiliated with the People's Republic of China's Ministry of Education, the Confucius Institute seeks to support Chinese teaching internationally and to facilitate cultural exchange. Professor Shunqin Li is a visiting professor from Yunan Agricultural University in China. Her main academic interest is teaching Chinese as a foreign language.
Tang Poetry is poetry written during China's Tang dynasty, from 618 to 907. During the Tang Dynasty, poetry was important to all levels of society, and Tang Poetry is often considered the Golden Age of Chinese Poetry.
The first class takes place on Wednesday, March 6, 2019 at 7:00 p.m. in the Main Library Auditorium. Additional classes will be held on Wednesday, March 13, 2019, Wednesday March 20, 2019, and Wednesday, March 27, 2019. Professor Shunqin Li's classes are free and open to all; no registration is required.
Read More on Library
Volume 15, Issue 4, Posted 2:41 PM, 02.19.2019