20 Minutes After Quitting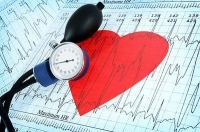 In partnership with WYLN (Westshore Young Leaders) we are promoting "My Community, My Health" to help people quit tobacco.
Within minutes of smoking your last cigarette, your body begins to recover:
20 minutes after quitting
Your heart rate and blood pressure drop.
Benefits of Quitting Smoking Over Time
It's never too late to quit using tobacco. The sooner you quit, the more you can reduce your chances of getting cancer and other diseases. Quitting smoking lowers your risk of diabetes, lets blood vessels work better, and helps your heart and lungs. Life expectancy for smokers is at least 10 years shorter than that of non-smokers. Quitting smoking before the age of 40 reduces the risk of dying from smoking-related disease by about 90%.
Quitting starts here.
Call 1-800-QUIT-NOW
Noreen Kyle
School Prevention and Education Specialist for the Westshore Enforcement Bureau. The Westshore Young Leaders Network is dedicated to implementing strategies aimed at preventing and reducing youth substance use while encouraging healthy life choices in the Westshore Communities.
Read More on Wellness Watch
Volume 14, Issue 23, Posted 2:28 PM, 12.04.2018