Geiger's Teams With Susan G. Komen In Northeast Ohio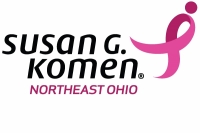 Breast cancer kills more than 41,000 people in the US each year. That's completely unacceptable.
Which is why Geiger's of Lakewood, Chagrin Falls, and Downtown Cleveland has announced it will join forces with the Susan G. Komen Foundation Northeast Ohio in a program to help fight breast cancer.
During October 2018, Geiger's will donate $1.00 for every transaction in each of its three stores, as well as during its online sales transactions. While donating the dollar, Geiger's will make the purchaser aware of the donation and offer that purchaser the opportunity to match the contribution. See https://shopgeigers.com/info/komen for more information.
"The promotion will run through Oct. 31 and, we hope, will aid the Susan G. Komen Foundation in its goal of finding a cure for breast cancer," stated Geiger's president Chas Geiger. "Since a lot of our traffic is at our Lakewood store, we are planning to do very well with Lakewood residents and hope they will join us in the helping those who suffer from this disease."
"Geiger's is the only clothing retailer who has stepped forward to make this sort of donation," said Komen's Leslie Hurrell. "They've been serving Clevelanders since 1932; we're happy to partner with a Northeast Ohio institution."
Susan G. Komen Northeast Ohio is working to better the lives of those facing breast cancer. Through events like the Komen Northeast Ohio Cleveland and Akron Race for the Cure, Komen Northeast Ohio has invested more than $15 million in community breast health programs in our 22-county region of Northeast Ohio and has contributed more than $5.7 million to the $889 million invested globally in research.
Tom Gibbons
Tom has lived in Lakewood for 35 years and does part time work for Geiger's.
Read More on
Volume 14, Issue 20, Posted 2:25 PM, 10.16.2018