Unlock Your Family Tree With Genealogical Resources At The Library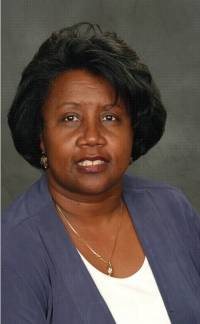 On one Tuesday evening each month at 6:00 p.m., Deborah A. Abbott, PhD, leads a genealogy workshop for fifteen students in the Main Library Learning Lab. Dr. Abbott received her Bachelors of Science and Masters of Education degrees from Tuskegee University (Alabama) and her PhD degree from Kent State University (Ohio). A former professor of Counseling, Dr. Abbott presents lectures and workshops throughout the United States. Although she specializes in African American genealogy, she enjoys teaching genealogical methodology to everyone.
Dr. Abbott shows her students how to research their family trees and how to use the in-Library resource, Ancestry Library Edition. There are only fifteen slots available each month for Dr. Abbott's 6:00 p.m. genealogy workshop, and registration is required. To register, call (216) 226-8275, ext. 127. Upcoming workshops will be held on September 25, 2018, October 30, 2018, November 27, 2018, and January 29, 2019 at 6:00 p.m. in the Main Library Learning Lab.
Ancestry Library Edition is a free online genealogical research tool that allows you to search for your ancestors in census, marriage, birth, and death records. Ancestry Library Edition is free to use every day at the Library.
Thanks to OPLIN, the Ohio Public Library Information Network, Lakewood Public Library offers other online genealogical resources as well. These resources can be accessed from the library or from your home via the Library's website. African American Heritage was created in partnership with leading African American genealogists to develop a comprehensive mix of resources, records, and tools specifically pertaining to African Americans. Fold3® Library Edition is the premier collection of historical military records, including the stories, photos, and personal documents of the men and women who served from the Revolutionary War through recent conflicts. HeritageQuest® Online is an essential collection of genealogical and historical sources for more than sixty countries, with coverage dating back to the 1700s.
Whether you sign up for a genealogy workshop with Dr. Abbott, explore Ancestry Library Edition in the Library, or access African American Heritage, Fold3, or Heritage Quest from your home, the Library has genealogical resources for everyone.
Read More on Library
Volume 14, Issue 16, Posted 7:15 PM, 08.21.2018