The Lakewood Public Library Shows You How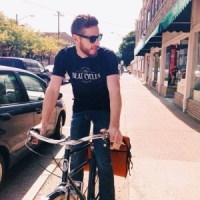 Have you ever wondered how to tackle a task and wished you had something more interactive than written instructions or a YouTube video? The Lakewood Public Library's upcoming How-to Series will try to answer some of these burning questions. Over the span of six months, from March to August 2018, the library will have a series of presentations that cover everything from couponing and composting to dream interpretation.
The first presentation is on Saturday, March 10, 2018 at 11:00 a.m. in the Main Library Basement Auditorium. Visiting presenter John Avon, a Medicare specialist, will discuss how to navigate Medicare. With health care constantly changing, it is important to educate yourself and understand all the ins and outs. This presentation will explain how you can stay informed.
In April, Joe the Coupon Guy will explain the smart, savvy ways you can coupon, saving money on everything from gas to smartphone plans to travel. In May, financial advisor Michael Zawatsky will discuss how to become fiscally fit, using budgets, financial goals, and a financial blueprint to gain control of your finances. Nathan Rutz from Rust Belt Riders will visit the library in June to demonstrate how to compost, enriching your soil and helping to keep food waste out of landfills. July will see Ryan Sheldon on the Main Library Front Porch to cover the basics on bike repair, a great resource in this city of bikers.
Finally, the last How-to presentation is on Saturday, August 11, 2018 at 11:00 a.m. in the Main Library Basement Auditorium. Presenter Cindy Summer, a holistic consultant, will discuss how to interpret your dreams. You will learn how to analyze symbolism and common themes in dreams, which can often help solve problems in your everyday life.
So if you're wondering "how?" about any of these topics, come on out, and these experts will show you what you need to know.
Read More on Library
Volume 14, Issue 5, Posted 12:07 PM, 04.03.2018