Beck Center Teen Theater Presents "The Laramie Project"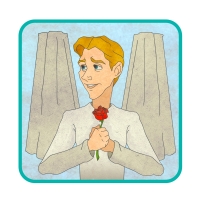 Beck Center Teen Theater continues their 2017–2018 season with "The Laramie Project," March 2–11 in the Studio Theater. Show times are 7:30 p.m. Fridays and Saturdays, and 3 p.m. Sundays. A student matinee will take place at 10 a.m. on Thursday, March 8. Tickets are on sale now at 216.521.2540 x10 or beckcenter.org. "The Laramie Project" contains strong language and adult content.
Twenty years ago, a twenty–one–year–old student at the University of Wyoming was kidnapped, severely beaten, and left tied to a fence in rural Laramie, Wyoming. Matthew Shepard died several days later—the victim of this assault because he was gay. Moisés Kaufman and fellow members of the Tectonic Theater Project visited Laramie conducting more than 200 interviews with the people of the town. This breathtaking collage explores the depths to which humanity can sink and the heights of compassion of which we are capable.
"It is stunning how much is still significant, if not even more relevant than ever," remarked Beck's Associate Director of Youth Theater Education Jonathan Kronenberger. "And the chance to see it presented by teenagers brings a whole new level of meaning and resonance to the story." With a cast of 15 Beck Center students ages 13 to 18, this pertinent piece is directed by Becca Ciamacco. "With this year being the 20th anniversary of Matthews's death, and the current political climate, it was important to revisit 'The Laramie Project,'" said Ciamacco. "I was a teen actor during Beck's production of this show 10 years ago, and this time around it is a very different production. Ours is a true reflection of the teens that are on stage, and how they relate to Matthew's story in their lives today."
A post–performance Talk–Back focusing on the various themes within the play will take place in partnership with the LGBT Community Center of Greater Cleveland on Saturday, March 10, 2018.
Tickets are $12 for Adults/Seniors and $10 for Children (18 and under), and may be purchased online at beckcenter.org or by calling 216.521.2540 x10. Discounted group rates, and student matinee tickets for classes, are available and can be scheduled by calling Customer Service Manager Rennie Tisdale at 216.521.2450 x28. The remainder of the Youth Theater season also includes "Annie," May 11–20, 2018.
Beth Kretschmar
Director of Marketing, Beck Center for the Arts
Read More on Arts
Volume 14, Issue 5, Posted 9:40 PM, 03.06.2018