Ramsey-Caserio Leaving To Head N. Ridgeville Schools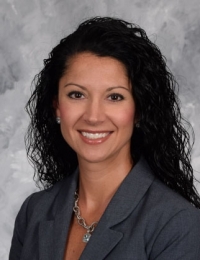 Assistant Superintendent Roxann Ramsey-Caserio has been named the next Superintendent of the North Ridgeville City Schools. She will leave her position with the District on July 31 after serving Lakewood City Schools for nine years in various administrative positions.
Ramsey-Caserio begins her new position in North Ridgeville on August 1. The North Ridgeville Board of Education gave unanimous approval of her selection at a special meeting on February 10.
"It has been a blessing to work in Lakewood, where I have forged great relationships with all stakeholder groups and truly experienced the value of collaboration and solid leadership," Ramsey-Caserio said. "I have been incredibly fortunate to have spent this time in the Lakewood community, and all of my experiences here have prepared me to take this next step in my career as a Superintendent."
Ramsey-Caserio joined the District in 2009 as Coordinator of Teaching & Learning. In 2010, she took the helm of Grant Elementary School as principal. Under her leadership, Grant earned the prestigious distinction of being one of only 141 schools in the Ohio named as a 'School of Promise' by the Ohio Department of Education for closing the achievement gap. In 2013, she returned to the Board of Education administrative office as Director of Teaching & Learning, K-12. Finally, in April 2014, Ramsey-Caserio was named Assistant Superintendent.
"We wish Roxann the best as she takes this well-deserved next step as an educational leader," said Superintendent Jeff Patterson. "She has been a valuable member of our team these past nine years and she will be missed."
Read More on
Volume 14, Issue 4, Posted 12:12 PM, 02.20.2018