State Senator Michael J. Skindell Officially Kicks Off Ohio House Legislative Campaign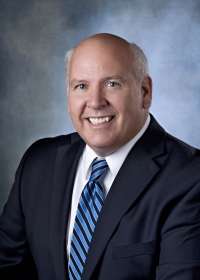 It has been an honor for me to represent Cleveland's Westside and Lakewood in the Ohio General Assembly. With this in mind, I have filed petitions to run for State Representative in order to continue to represent the 13th House District.
Both as State Representative and Senator I have developed a strong record of accomplishments and a reputation of being conscientious and diligent. During my entire career in public service I have always fought for open government.
I have represented Cleveland's Westside and Lakewood in the state legislature since 2003 and am grateful that voters have sent me to Columbus with big margins since then. As a legislator, I have served on the important Finance and Appropriations committees in both the Ohio House and Senate, including serving as the ranking Democrat. I've been successful in advocating for more than $4 million in tax credits and state funding for various economic development, park and housing projects in Cleveland's Westside and Lakewood. I've been a strong advocate for state funding to help rebuild public schools.
I've also been a leading advocate for seniors, working families, the disabled and consumers. In 2007, I worked to get an addition into the state operating budget that provided for the first foreclosure prevention program established in Ohio. As part of House Bill 119, Cuyahoga County was given the authority to use interest and fees from delinquent taxes for steps aimed at foreclosure prevention.
I've also been successful in passing legislation providing greater consumer protections, allowing judges to include companion animals in protection orders in domestic violence cases, making disability provider records available online and ending abuse of seclusion rooms and restraints in schools. On the environmental front, I've been a champion for Lake Erie and have put forward legislation for the expansion of renewable energy and banning the injection of dangerous oil and gas fracking waste in underground wells. I was named the 2004 Environmental Legislator of the Year by the Ohio Environmental Council and I received the Ohio Nature Conservancy's Conservation Leader Award in 2016.
Here in Lakewood I served for five years as a Councilman At Large. During that time, I was successful in passing legislation to protect buildings that have architectural or historical significance to the city. I also brought forward the measure to establish an off-leash dog park. As an attorney, I served as an Assistant Attorney General with the state of Ohio, fought for the health and welfare of seniors by providing legal representation to the Director of Health and before administrative agencies and state and federal courts.
Education-wise, I graduated cum laude with a Bachelor of Arts degree in Business and Political Science from Walsh College in 1983 and I received my Juris Doctorate degree from Cleveland-Marshall College of Law in 1987.
I'm a member of the executive committee of the Cuyahoga County Democratic Party, the Lakewood Democratic Club and the Lakewood Chamber of Commerce. I was a delegate to the 2016 Democratic National Convention and served as an alternate delegate in 2000.
Michael Skindell
State Senator. Michael Skindell, an attorney and former Ohio Assistant Attorney General, has represented the citizens of Lakewood as a Councilperson at Large and State Legislator for more than 19 years.
Read More on
Volume 14, Issue 1, Posted 4:06 PM, 01.09.2018