Online Dating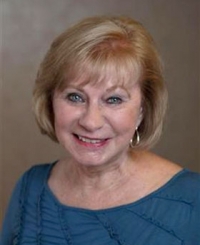 In this era of internet, everything falls at the tip of your fingers. You can enter a world of knowledge just by pushing some buttons on your phone or computer. How convenient it is! From educating ourselves, to paying bills, applying for jobs, completing documents, or even finding a lifelong companion - all can be achieved online.
Carolyn Anderson will give us a unique perspective on online dating in an amusing and entertaining way. Her recent fiction book, "13 Zodiac Women," talks about men's perspectives on dating online. Meet Ted - a successful counselor. He is kind and physically attractive. Ted is lonely after several failed dates that his friends and family helped him to attain. Each woman he met had her own problems. Signing up for online dating services takes some guts and determination. So, he decides to take his luck to the web. He finds a popular dating-service site and pays the fees. That's how he meets 13 Zodiac women, with 13 interesting, funny stories, like sweet Gemini, ambitious Scorpio, and gorgeous Aries. The book includes 13 separate stories for the 13 women Ted meets online.
Carolyn Anderson will visit our Library on Thursday, January 11th, 2018 at 7 p.m. in the Main Auditorium. She is a teacher, researcher, communication scholar, and leader/follower with over 20 years of experience in various roles in business and industry.
Anderson provides consulting and coaching to private and public companies to meet employees' needs for leadership, small group participation, interpersonal development and public speaking.
She is the co-author of "The Fundamentals of Small Group Communication" with Scott A Myers. It's a seven step guide to help teenagers understand the role of leader and teach them the skills needed for leadership.
Anderson is also the author of "12 Zodiac Men," which talks about women's perspectives of dating online. Don't miss this opportunity. Come and enjoy an evening of adventure. You might learn a few guidelines that will improve your own relationships!
Read More on Library
Volume 13, Issue 24, Posted 3:19 PM, 12.19.2017