Calling All Aspiring Writers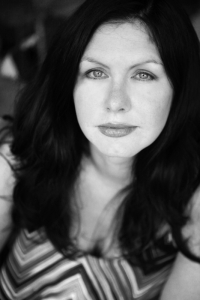 Many of you have dreamed about writing your first book. The idea is there but you may be waiting for the right time. When inspiration strikes, you need to be prepared. For those of you who are eager to learn more about this, Mindy McGinnis is going to put this whole puzzle together. She will walk us through the publication process from brainstorming to bookstores. McGinnis will discuss how to find an agent, the editing process and how to promote your book.
Mindy McGinnis is an Edgar Award-winning author and assistant teen librarian who lives in Ohio. She graduated from Otterbein University with a degree in English Literature and Religion. Mindy is the author of "A Madness so Discreet," "Not a Drop to Drink," "In a Handful of Dust," "The Female of Species" and "Given to the Sea." Her latest book, "This Darkness Mine" was released in October, 2017.
Don't miss her blog: writer, writer, pants on fire for those freshly blossomed writers. Come and meet this awesome author and share an unforgettable experience Monday, November 13, 2017 at 7:00 p.m. here at Lakewood Public Library Main Auditorium. Unleash the writing spirit in you. Who knows maybe your book will be included in our upcoming collection.
Read More on Library
Volume 13, Issue 21, Posted 5:02 PM, 11.08.2017