Dr. Bob De Maria Discusses Hormone Imbalances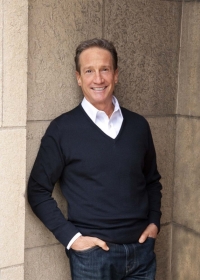 We are living in a sea of estrogen which taxes the body's detoxifying organs. Up to ninety-five percent of breast cancer cases may be linked to estrogen saturation.
Dr. Bob De Maria, a catalyst for health and well-being, is the author of several books on health including "Dr. Bob's Drugless Guide to Weight Loss" and "Dr. Bob's Guide to Optimal Health." Dr. De Maria practices with The Drugless Doctors in Westlake, Ohio. He believes that, "when working optimally, our bodies have the ability to heal, repair and regulate themselves."
In his talk at Lakewood Public Library, De Maria will discuss women's hormone challenges including hot flashes, fatigue, heavy menses, tender breasts, depression, and constipation. He will also be discussing his book "Dr. Bob's Drugless Guide to Balancing Female Hormones."
Dr. Bob's talk takes place on Thursday, October 5, 2017 at 7:00 p.m. in the Main Library First Floor Multipurpose Room. As always, admission is free and open to all. Books will be available for sale and signing at the event.
Read More on Library
Volume 13, Issue 18, Posted 9:26 PM, 09.19.2017