Battiato Named To Lakewood Catholic Academy Board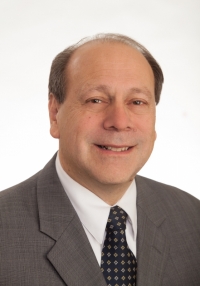 Walthall CPAs is proud to announce that Partner Charles P. Battiato, CPA.CITP, was recently appointed to the Lakewood Catholic Academy board of directors to serve a four-year term.
Lakewood Catholic Academy was created from the merger of four Lakewood Catholic Parish schools in 2005. LCA serves 600 students from 19 different zip codes across the Greater Cleveland and Northeast Ohio area at its lakefront campus. Its students consistently perform at high levels in academic assessments across all grade levels, including the high school placement exams for Catholic High School. The school is governed by a 16-member board of directors.
"I am thrilled to be able to better serve Lakewood Catholic Academy," explained Battiato, who also serves on the LCA finance committee. "I am very proud of the school and all of its accomplishments," he concluded.
Battiato has been with Walthall CPAs for nearly 40 years. He currently serves as a partner and focuses on helping professional service, health care, and government clients. He provides clients with financial management and strategic business planning advisory services, tax planning and compliance services, and compilation and review engagement services. He holds a Bachelor of Business Administration degree in accounting from Cleveland State University. He is also a member of the AICPA, The Ohio Society of CPAs, and the Catawba Island Club. Battiato resides in Westlake.
Michele Linton
Director of marketing for Walthall CPAs
Read More on Business News
Volume 13, Issue 18, Posted 9:26 PM, 09.19.2017