Lakewood City Council Candidate Meghan F. George Receives Another Important Endorsement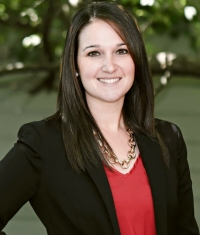 Meghan F. George has secured another important endorsement in her campaign for Lakewood City Council At Large. Lakewood Firefighters Local 382, representing about 80 firefighter/emergency medical technicians has joined Fraternal Order of Police Lodge 25 in supporting her campaign.

"I am pleased to have the support of Lakewood's hard working firefighters, and honored to have the confidence they have placed in me. The endorsement of Lakewood Police and now Lakewood Firefighters demonstrates both groups believe it is more than empty campaign rhetoric when I pledge to fight for resources, funding and training to maintain and enhance the already high level of service both provide."

"I intend work hard and to make it my point to renew old friendships and to get out and meet as many Lakewood residents as possible prior to this November's election." said candidate George.
Read More on City
Volume 13, Issue 14, Posted 12:35 PM, 07.18.2017