Secretary Of State Candidate To Speak On Voting Rights: Lakewood Democrats Welcome Kathleen Clyde To July 13 Summer Supper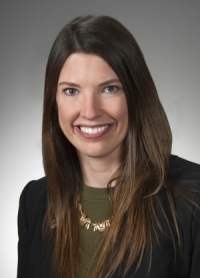 State Rep. Kathleen Clyde (D-Kent) will headline the Lakewood Democratic Club's Summer Supper, July 13 at VOSH. Clyde is a prominent voting-rights advocate, and candidate for Ohio Secretary of State.

"From gerrymandering to equal pay, Rep. Clyde is constantly fighting for ordinary people's rights," says club president Grant Mackay. "In both the Ohio House and in major court cases, she's on the front line of battles for fairness and democracy. Her experiences should make for an inspiring evening."

The Summer Supper takes place at VOSH Lakewood, 1414 Riverside Drive, from 6 to 9 p.m. on Thursday, July 13. Tickets for the evening begin at $50 per person, and include dinner and one drink ticket.

The annual event helps fund the Democratic Club's programs for the year, and is open to all. Tickets may be purchased at lakewooddemocrats.com/supper, or by mailing a check to the Lakewood Democratic Club at PO Box 771263, Lakewood, OH 44107.

For more information, contact lkwdohdemclub@gmail.com.
Erik Meinhardt is 2nd VP of the Lakewood Democratic Club.



Erik Meinhardt
Erik Meinhardt is 2nd VP of Lakewood Democratic Club.
Read More on Civic Groups
Volume 13, Issue 13, Posted 3:03 PM, 07.05.2017