Meghan F. George For Lakewood City Council At-Large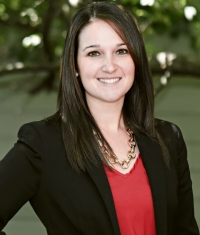 I am a candidate for Lakewood City Council At Large, and as a lifelong Lakewood resident, I know that safety is and always will be Lakewood residents' most important concern. Therefore I am pleased to announce the endorsement of my candidacy by the Fraternal Order of Police Lodge 25, representing Lakewood Police Officers. I believe our safety forces need to be provided the tools and training to allow them to perform their jobs to the best of their ability and I strongly support fully funding these departments.
I believe that my unique background and experience can bring a new positive, transparent and independent energy to the City of Lakewood. We need elected officials who understand Lakewood values and who will listen to Lakewood residents' concerns. As a third generation resident and Wyandotte Avenue home owner, I feel I can bring fresh, new perspectives to City Council. I attended St. Luke (K-8) grade school and then went on to Lakewood High School. I obtained a degree from Ohio State University and a teaching license from Cleveland State where I am currently pursuing my Master's Degree. In my current role, I serve as an Account Executive at a large Cleveland-based company where I am responsible for a large book of business. As my business profession has taken me to various cities throughout the country I have become more appreciative of all the amenities Lakewood provides its residents. We are very fortunate to live in a place that values libraries, parks and recreation and that is seen through the various funding projects such as the enhancement of the library a few years ago and the more recent Solstice Steps at Lakewood Park.
Although we have seen positive changes in the City, we are still faced with many challenges. As an older inner-ring suburb we have unique needs and we need leaders who are creative in addressing them. These include public safety, infrastructure, housing and enhanced senior services. I am committed to ensuring the highest level of City services while exploring cost saving measures as we work through the closing of Lakewood Hospital.
We also need to enforce our building codes to be sure that the recent increase in housing values continues for generations to come. Most of the homes in our City are more than a hundred years old. We have different challenges than newer suburbs with newer homes so we must enforce the building codes already in place. Additionally, we also need to continue to attract new residents to Lakewood. With the 2020 census looming, we need to be sure that we stay above 50,000 residents as that is the threshold for the level of funding we receive from the Federal Government. We have had great progress over the years in the Rockport Square Development and McKinley Place. If elected, I will continue to pursue new opportunities as well as opportunities that enhance our beautiful historical homes. We cannot forget that we are the "City of Homes" and that we must restore these unique beautiful structures whenever possible.
Over the past few years we have been faced with challenges that require new perspectives. I believe that my unique qualifications and background are what set me apart from the other candidates. I am committed to Lakewood past, present and future and will work hard to gain your support. Our community deserves top notch representatives and I want to carry on that Lakewood tradition of excellence and I ask for your vote this November to do so.
Learn more via Facebook at Meghan F. George for Lakewood City Council or visit my website at www.meghangeorge.com.
Read More on City
Volume 13, Issue 14, Posted 3:03 PM, 07.05.2017