Free Online Learning Resources At The Library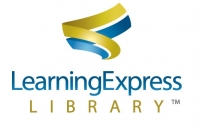 Learning new things, improving your skills, and getting ready for college or the career that you want has never been easier. Lakewood Public Library offers patrons access to LearningExpress Library and Job & Career Accelerator, which provide educational resources including tutorials, practice tests and eBooks to help patrons of all ages and skill levels to build skills in a variety of subjects, career preparation and study guides.
LearningExpress Library offers resources including tutorials on popular software programs like the Microsoft Office Suite, Citizenship practice tests, ACT practice tests and study guides for many different career paths. There are also a variety of skill-building tools in math, science, reading and writing. Whether you are an elementary school student who needs to practice Geometry, a high-schooler preparing for the ACT, applying to medical school or studying for a cosmetology certification, LearningExpress Library can help you.
With Job & Career Accelerator, find the tools that you need to search and apply for jobs, and resources to help you get hired. Unsure of what career is right for you? Find out which careers fit your skills and interests. Job & Career Accelerator also provides job seekers with tools to create resumes and cover letters, as well as tools designed to help ace the interview.
To access LeaningExpress Library and Job & Career Accelerator register at lakewoodpubliclibrary.org and click on Research to find LearningExpress Library. Click register and complete the required information. Once registration is complete, search for a specific subject or browse for resources and tests in one of the Centers. You can access LearningExpress Library 24/7 from anywhere with an Internet connection!
Read More on Library
Volume 13, Issue 10, Posted 3:01 PM, 05.16.2017