"We Are Family" Summer Reading Club 2017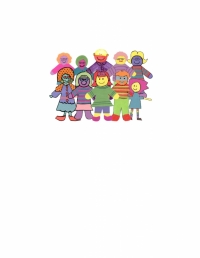 Monday, May 15, 2017 through Monday, August 7, 2017
The Lakewood Public Library Summer Reading Club is a resource for children and students of all ages to read for pleasure and is the antidote to summer learning loss. Children entering fifth grade and under may join our "We Are Family" club. Be part of the Lakewood Public Library family by reading this summer; read thirty books, thirty chapters or for thirty hours. Sixth through twelfth grade students have their own reading club, "Roots Give Us Wings". Participants will gather stamps and prizes as they go, and a special reward awaits those who complete thirty books, chapters or hours of reading (age appropriate goals) by August 7, 2017.
The fun doesn't end there, either. Arts and crafts abound! Any child with a parent/caregiver may stop by Monday through Thursday, June 5, 2017 through July 27, 2017 anytime between 11:30 a.m. and 3:30 p.m. and pick up a family themed craft to do together. Our craft changes each week!
While finishing your reading record is quite an accomplishment, even that doesn't end the adventure. Children and their families will celebrate the end of summer reading at the "We Are Family Summer Reading Party" at the Madison Park Pavilion on Wednesday, August 9, 2017 from 6:00 p.m. to 7:30 p.m. with fun, games, and prizes. Teens will have their own "Teen Party Family Reunion" on Friday, August 11, 2017 from 3:00 p.m. to 4:30 p.m. at the Library.
To register, stop by our Main Library or Madison Branch starting May 15, 2017.
Julie Strunk
I am Manager of Children's and Youth Services at the Lakewood Public Library.
Read More on Library
Volume 13, Issue 9, Posted 4:19 PM, 05.02.2017