Red Cross Blood Drive In Memory Of Dr. Steve Meadows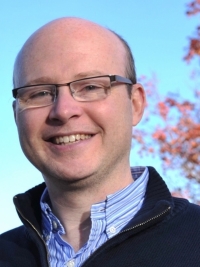 There will be a Red Cross Blood drive in memory of Dr. Steve Meadows on Thursday, April 27, 2017 from 11 a.m. - 6 p.m. at O'Neill HealthCare Campus - 605 Bradley Road, Bay Village, OH 44140.
Dr. Meadows was a loving son, brother, husband, and father. He was diagnosed with acute leukemia and passed away from the disease 24 hours after his diagnosis. He received blood as part of his treatment. The need for blood is great and always present.
Dr. Meadows was a graduate of Lakewood High School. Steve was a partner at the Eye Center of Lakewood and a skilled ophthalmologist. He was a compassionate physician who cared for his patients and provided excellent medical treatment.
Please register to donate blood at www.redcrossblood.org and use Sponsor Code "Steve" to access the registration link. Thank you!
Elizabeth Lazowski
Elizabeth Lazowski
Read More on
Volume 13, Issue 8, Posted 10:01 PM, 04.18.2017