Emerson Principal Heading Back To LHS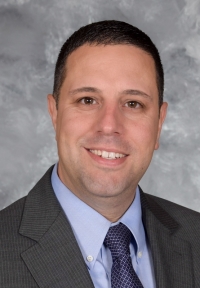 The Lakewood Board of Education at a special meeting held Friday, April 7, 2017 approved the appointment of Emerson Elementary School Principal Brian Siftar as Associate Principal for Lakewood High School effective with the 2017-2018 school year.
The move to Lakewood High School will be a familiar one for Siftar, who was hired by the District in 2008 as a House Principal for Lakewood High School. After serving as House Principal for four years, Siftar was appointed as the Director of Special Programs and State and Federal Programs for two years before becoming the Principal of Emerson, a position which he has held for the past three years.
"I am honored and humbled to be afforded the opportunity to return to Lakewood High School next year as the Associate Principal," Siftar said. "Having worked at LHS in the past, I have a deep love for the school and appreciate the work that goes into putting every single student in a position to achieve their dreams and goals. I am thrilled to return to a school that is as comprehensive in its programming and course offerings as it is in its diversity. I look forward to joining Mr. Keith Ahearn's administrative team and working with a faculty that is second-to-none in order to help build upon Lakewood High School's outstanding legacy."
Siftar, who will be on a year-round contract, will be responsible for House 2, oversee AP and state testing during the school year and focus on long-term planning and continuous school improvement plans during the summer months.
"Mr. Siftar's leadership, curriculum knowledge, focus on continuous improvement, and relationship-building skills will make him an invaluable partner in helping to plan for the continued and future success of Lakewood High School in a changing educational environment," Lakewood High Principal Keith Ahearn said.
Superintendent Jeff Patterson noted the qualities that contributed to Siftar's success in the District: "In his many roles here in our District, students, colleagues, and community members have often taken note of his unwavering commitment to the education and well-being of all students. He has been described as approaching his responsibilities with vigor and relentless determination."
Siftar's administrative experience prior to joining the District includes serving as a special education supervisor and middle school assistant principal with the Garfield Heights School District. He was also an intervention specialist for the Garfield Heights system. He earned his special education teaching license from the Cleveland State University and his Master's Degree in Administration from Akron University.
Brian and his wife, Monica, reside in Lakewood. Two of their children attend Lakewood City Schools and their third child will begin kindergarten in the fall.
Read More on Schools
Volume 13, Issue 8, Posted 10:01 PM, 04.18.2017