Connecting For Kids Expands Programming To Lakewood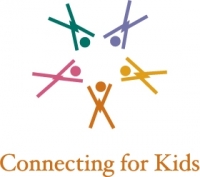 Connecting for Kids, a local nonprofit that provides education and support to families with concerns about their child, has recently expanded into Lakewood offering its popular Music Therapy & More (SM) and Elementary Experiences (SM) at the Lakewood Public Library and its Speaker Series at Lakewood City Schools. All of these programs are supported by a generous grant from Community West Foundation.
"Up until now, all of our programming has been held in Westlake and families who rely on public transit were telling us that it was difficult to reach the Westlake area because several bus transfers were required if traveling from the inner ring suburbs," said Sarah Rintamaki, Executive Director of Connecting for Kids. "We are thankful that Community West Foundation recognized this need in our community and made it possible for us to offer programs in the Lakewood area, where bus service can be easier to navigate from the near west side."
The Connecting for Kids Speaker Series in Lakewood is presented in partnership with the Lakewood City School District and offers presentations on various childhood topics by local, pediatric professionals. The next session entitled, "Parenting the Anxious Child," will be held at Grant Elementary School, 1470 Victoria Ave. at 6 p.m. on Tuesday, March 21 featuring Liesl L. Glover, Ph.D., who will discuss the causes of childhood anxiety and provide coping strategies families can use to help their child. Free child care is offered to Lakewood residents. To register, visit www.connectingforkids.org/speakerseries.
Music Therapy & More is a hands-on family training program for children ages 0-6 years old who are struggling in an area of development. It is designed to teach families how to use music to improve their child's motor, communication and social skills as well as behavior. The program is led by a Board Certified Music Therapist from Music Therapy Enrichment Center, Inc. (MTEC). This program is offered free of charge at the Lakewood Public Library located at 15425 Detroit Ave., Lakewood. Because of limited space, all families must register. Please visit www.connectingforkids.org/music to see upcoming dates and to register.
About Connecting for Kids
Connecting for Kids (CFK) provides education and support to families with concerns about their child. We serve all families, including those children with and without formal diagnoses. CFK offers educational programs, support groups, a Parent Match Program and numerous resources.
For more information about Connecting for Kids, visit: www.connectingforkids.org, email: info@connectingforkids.org or call: 440-250-5563.
Lorilynn Wolf
Lorilynn Wolf is the Communications Director for Connecting for Kids.
Read More on Non-Profit
Volume 13, Issue 5, Posted 6:18 PM, 03.07.2017