Love In A Time of Fear With Dr. River Smith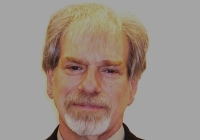 Power is a word that resonates with River Smith, Ph.D. The good doctor will be hosting Love in a Time of Fear, a series of five workshops at Lakewood Public Library that focus on developing your personal power to overcome the challenges of life. The first workshop, Power Loving, will be held on Monday, March 6, 2017 at 7 p.m. in the Main Library Basement Auditorium at 15425 Detroit Avenue.
In honor of International Women's Day, the Power Loving Workshop will discuss the dynamics of sexist oppression and how it inhibits successful relationships between men and women. You will learn the basics of how to develop and increase the love in your life in the midst of a seriously wounded society. We will also discuss the difference between romantic love and addiction and how to tell the difference between being lovable and being loving.
Upcoming topics in the series include Finding Power: Adventures in Effective Assertiveness, Power Healing & Joy: Parts I and II and Power Eating: Transforming Our Relationship to Food and the Planet. The workshops run each Monday at 7 p.m. from March 6, 2017 to April 3, 2017.
Dr. River Smith is a social justice educator, activist and psychologist specializing in posttraumatic stress and relationship healing. Dr. Smith is a former co-chair of the National Organization for Men Against Sexism. For twenty-one years, he co-facilitated a feminist oriented batterer intervention program in Cleveland. This five-week series, Love in a Time of Fear, is based on his book, A Conspiracy to Love: Living A life of Joy, Generosity, and Power. Books will be available for sale and signing at each event.
Read More on
Volume 13, Issue 4, Posted 6:40 PM, 02.21.2017