Rangers Name New Head Football Coach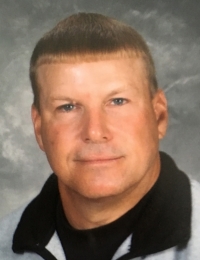 Tom Hannan, current assistant head coach at Garrettsville's James A. Garfield High School, has been named the next head coach for the Lakewood High School varsity football team. Hannan, who is a licensed physical education teacher, was approved by the Board of Education at its Feb. 6 meeting.
"It will be an honor and a privilege to be the next head coach of Lakewood High. I will do everything in my power to represent LHS and the community in a positive manner," Hannan said. "I will hire a staff that are not only great teachers, but great role models."
Hannan comes to Lakewood with an extensive coaching resume stretching over 35 years that includes 16 years as head coach at Crestwood High School in Mantua, where he earned the most wins of any coach in school history and twice earned Akron Touchdown Club Coach of the Year honors. He also served as Athletic Director for four years while at Crestwood from 1994-2010.
After his lengthy tenure at Crestwood, Hannan, who is a graduate of Mount Union College, held a variety of football coaching positions including offensive line coach at North Olmsted High School, head football coach at Ridgedale High School in Morral, Ohio, and assistant head coach at Cuyahoga Falls High School.
"We are excited to bring someone in who has a lot of experience in developing a program from our youth on up," said Superintendent Jeff Patterson. "Tom has come highly recommended by everyone we spoke with."
Added Athletic Director Sean Jackson: "Coach Hannan has the experience, time and a plan to move our football program in the right direction. I am extremely excited for our football players!"
Hannan said his years of head coaching experience have helped him develop a philosophy that focuses on academics, work ethic, discipline, organization, positive attitude and accountability, and building lifelong relationships and memories. "I want these four years to be among the players' best memories of their life," he said.
Read More on Schools
Volume 13, Issue 4, Posted 4:35 PM, 02.07.2017