Lakewood Soccer Association: Saturday Soccer Spring 2017 Registration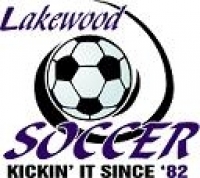 LAKEWOOD SOCCER ASSOCIATION: Saturday Soccer Registration!!
The registration deadline is coming up soon for the spring season of Lakewood Soccer Association's Saturday Soccer program.

The deadline is Sunday, Feb. 28. Registration cost is $50 for the spring season. LSA still will take registrations after the Feb. 28 deadline, but they are subject to a $20 late fee.

There are a few ways to sign up. Visit the "Saturday" page of LSA's website, www.lakewood-soccer.com, and you can sign up with a credit card online. You also can print a registration form from the website and mail it to us, or you can stop at the Madison branch of the Lakewood Public Library from 3 p.m. to 5 p.m. on Saturday, Feb. 11 and 25 to register in person. (Payments at the in-person registration must be made by check or cash.)

LSA's eight-week season of games starts Saturday, March 25th. Games are played at Memorial Field in the Metroparks on Saturday mornings at four time slots: 8:30 a.m., 9:45 a.m., 11 a.m. and noon. Schedules are posted on the website about a week before the season begins.

Registration is open to players age 4-14. Nearly 600 kids of all ability levels played on 45 co-ed teams, coached by parent volunteers, during the fall season. LSA has run a recreational soccer program for more than 30 years.

For those who register for the spring season, team assignments will be emailed to them during the week of March 13. Team practices and league-wide footskills – U05 and U06 FUNdamentals with Coach Joe Julian, and U07-U14 footskills with Coach Mirsad Curri & Coach Andrei Plop - will begin the week of March 20th.

If you have questions, please visit www.lakewood-soccer.com.
John Hueter
Treasurer of Lakewood Soccer Association
Read More on Sports
Volume 13, Issue 3, Posted 4:24 PM, 02.07.2017