Lakewood Chamber Of Commerce Announces 2017 Speaker Series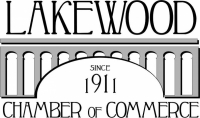 The Lakewood Chamber of Commerce announces the 2017 Speaker Series, quarterly presentations featuring headline speakers who will discuss some of the region's most interesting and relevant topics.
On Friday, January 20th, 2017, the Chamber will host a luncheon with Ms. Deb Janik, Vice President of Real Estate & Business Development with the Greater Cleveland Partnership. Ms. Janik's presentation is titled "Region on the Rise," a discussion about the impact that important events such as the NBA playoffs, the Cleveland Cavaliers NBA World Championship, the Republican National Convention, the Cleveland Indians' playoff run, and the MLB World Series have had on the region, and the increased visibility and economic development forecasted for the Cleveland region in the years to come.
The second event in the series is a luncheon on Friday, April 7th. Mr. Brian Zimmerman, Chief Executive Officer of Cleveland Metroparks will present "Cleveland Metroparks 100 Years: 1917-2017." As Cleveland Metroparks enters its centennial year, take a look back - and a look ahead - at the park system bordering Lakewood that was recently named 'Best In Nation,' winning the prestigious 2016 National Gold Medal Award for excellence in Park and Recreation Management.
On Thursday, July 13th, the Chamber will host "The Secret Sauce: BBQ, Bourbon & Beer," a happy hour food & beverage sampling event and panel discussion with several notable restaurateurs and barbeque experts from across the region. Shane Vidovic and Ted Dupaski, owners of The Proper Pig Smokehouse, will moderate the discussion on the tremendous popularity of BBQ, restaurant menu and recipe inspirations, and which bourbons and beers pair best with their 'Secret Sauce.'
The Speaker Series concludes with a luncheon on October 20th. Dr. James Hekman, Medical Director of the Cleveland Clinic Lakewood Family Health Center will speak on the topic: "Can Lakewood Become the Healthiest City in America?"
The 2017 Speaker Series is made possible with the generous support of COSE│Council of Smaller Enterprises, Cox Business, Cleveland Clinic Lakewood, and First Federal Lakewood.
Each event in the series can be purchased separately, or the entire series can be purchased at a discount before January 18th. The Speaker Series headlines an exciting 2017 event calendar that includes the Chamber's most popular long-standing events such as the Annual New Teachers Luncheon, the Community Leaders Breakfast with Lakewood City Schools, the Chamber's Annual Awards Luncheon, and the Taste of Lakewood. For more information on Lakewood Chamber of Commerce events and to register for the 2017 Speaker Series visit lakewoodchamber.org.
Read More on Business News
Volume 12, Issue 26, Posted 8:36 PM, 12.20.2016