Analysis Shows Ohio Workers Will Suffer From GOP Unemployment Compensation Plan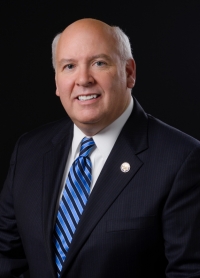 State Senator Michael J. Skindell (D-Lakewood) recently spoke out against proposed changes to Ohio's unemployment compensation fund because the legislation unfairly punishes workers. A fiscal analysis of SB 374, conducted by the non-partisan Legislative Service Commission (LSC), found that the financial burden for getting the unemployment fund to solvency would fall 83% on workers and only 17% on business owners.
"In the past, business and labor leaders got together to work out a fair deal to keep Ohio's unemployment system fully funded. But there's nothing fair about this plan," said Senator Skindell. "Unemployed workers are being hit with massive benefit cuts while businesses will still be paying less than they did in the 1990s when you take inflation into consideration."

The LSC analysis determined that employees would lose $3.5 billion in benefits if SB 374 is enacted while businesses would be expected to pay only $715 million in additional taxes. The modest increase in the wage base for employment taxes from $9,000 to $11,000 is the first adjustment since 1995—a change that still leaves it below the national average of $13,500.

"This plan amounts to another gift to the business community which has already benefited from billions of dollars in tax cuts and reductions in worker's compensation premiums," Senator Skindell said. "The General Assembly should take a fair approach through true negotiation and recognition that the fund is insolvent because businesses have been given a pass for 20 years."

Only 24% of the state's unemployed workers currently receive any benefits because Ohio has very high eligibility requirements. SB 374 does nothing to correct this injustice and cuts benefits even further.

Michael Skindell
Michael J. Skindell (D-Lakewood) was elected to serve Lakewood, Cleveland and Ohio's 23rd Senate District in November, 2010. He comes from the Ohio House of Representatives, where he served four terms as the Representative for Ohio's 13th House District. After graduating cum laude with a bachelor's degree in business and political science from Walsh College, Skindell earned his law degree from the Cleveland-Marshall College of Law. He represented the people of Lakewood as a Councilman at Large between 1998 and 2002.
Read More on Other
Volume 12, Issue 25, Posted 7:29 PM, 12.06.2016