The Truth About Issue 64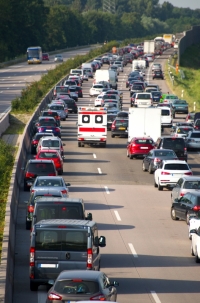 The Six Biggest Untruths About the Lakewood Hospital Situation:
1.) Lakewood Hospital was failing.
2.) If Lakewood didn't go with this Family Health Center idea we would be left with "nothing."
3.) No other health system was interested in running Lakewood Hospital.
4.) The Family Health Center Plan will be built at "no cost to taxpayers."
5.)The new Master Agreement "cannot be overturned."
6.) Going with the new family health center and Emergency Center would be progress.
Quickly, here is a fact check to dispel the untruths:
1.) Lakewood Hospital was profitable, had no debt, signifcant money in the bank, and great borrowing power if need be. It was never failing, even when the City allowed the Clinic to take away our Trauma Care center and inpatient pediatric care in 2010.
2.) In 1996, Cleveland Clinic signed a binding agreement to run our hospital until 2026, and then return it to us in good working order. They aren't allowed by the enforceable contract terms to "leave us with nothing." They want the market share in Lakewood. They have no plans of losing the many paying patients here. They intend to have all of us continue being their patients in Fairview and now in their new hospital in Avon. This is why there is a "no compete" clause in the new contract. They have no intention of totally leaving Lakewood and losing Lakewood patients to another health system that could run Lakewood's hospital.
3.) There were two serious proposals from Metro to run Lakewood Hospital. They were not pursued by our mayor or City Council. Metro proposed to make a $100 million investment and run a full-service in-patient hospital. EVERY TIME you hear that "no one was interested" it is an untruth. Nobody besides the Cleveland Clinic was was ever invited by the City to purchase Lakewood Hospital or any of its assets.
4.) The City sold our hospital, worth $180 million, to CC for $9.6 million for all property and assets used in the operation of the hospital. The only asset the city will get is the empty "mothballed" building that can never be used for healthcare due to a "no-compete." The loss of the taxes paid by the 1100 people no longer working here will be enormous. There has already been a huge cost to taxpayers of over $100 million.

5.) The new Master Agreement can be overturned by a vote of the people and in court. Lakewood's City Hall has cited ONE case where a contract was not overturned, the only case they could find. There are many others, especially concerning contracts which were put together under circumstances where public officials' behavior was in question.

6.) The "new" family health center is a consolidation of Cleveland Clinic's other facilities in Lakewood. We gain nothing new. We lose a full service hospital and keep an Emergency room that doesn't have the capacity to treat serious emergencies. This is not progress. If "health care was changing to an out-patient model," Cleveland Clinic would not have just built a brand new in-patient hospital in Avon, and it would not have projected making an 11 million dollar profit per year on in-patient visits going to their hospitals from the closure of Lakewood Hospital.
-----------------------------------------------------------------------------------------
Lakewood Hospital Was Not Failing
Lakewood Hospital was profitable. The audited financial statements show that LHA made over $2.6 million, $5.4 million and $1.3 million in net profit in 2014, 2013, and 2012 respectively.
Lakewood Hospital Was Well Funded. The audited financial statements for the hospital showed liquid investment portfolios assets and current net cash-like assets of totaling $107 million.
Lakewood Hospital was Debt Free. By the end of 2015, the hospital owed only $1.6 million in long term debt and had the capacity to borrow over $90 million to finance improvements and renovations.
Lakewood Hospital Was Well Positioned. "Lakewood Hospital's primary service area (including 4 zip codes) generates 25,000 hospital admissions per year. We are a valuable market." That's according to even the Cleveland Clinic's own consultant, Subsidium Consulting.
The Announcement to Close the Hospital Hurt the Hospital. It is beyond debate that Mayor Summers' plan and announcement to close the hospital and his complicity in allowing the Clinic to dismantle the hospital are the only reasons the hospital suffered financial losses in 2015. ----------------------------------------------------------------------------------
If you vote Against Issue 64:
The 2015 Master Agreement is revoked.
The 1996 Lease and Definitive Agreement will be re-instated--the Clinic and LHA will be obligated to operate Lakewood Hospital through 2026, which the Clinic estimated is a $278M investment by the Clinic from 2017 through 2026.
Lakewood's portfolios of investments are returned to Lakewood.
Lakewood's equipment or cash value of equipment is returned to Lakewood.
Prevents a Clinic monopoly in Lakewood—covenant not to compete is erased.
Allows city to engage in an honest RFP (request for proposal) process to encourage other health systems to run a hospital in Lakewood if Cleveland Clinic wants to break its contract.
Will open transparent bidding process to sell assets at fair market values.
Taxpayer lawsuit continues with support of a majority of Lakewood voters.
If you vote For Issue 64:
The Hospital closes forever. Lakewood will never have a hospital again.
Lakewood loses largest employer--1,000 jobs transferred to Lorain County.
Over $100 million in taxpayer owned healthcare assets leave Lakewood.
The Clinic will be relieved of a $278 million obligation to invest in Lakewood.
The Clinic will pay Lakewood only $9.6 million for $108 million or 60% of $180 million fair market value of Lakewood Hospital.
Gives the Clinic a monopoly on Healthcare service in Lakewood on the current Hospital site.
$33 million in Lakewood Hospital Foundation money is transformed to a regional Foundation controlled by the Clinic. $33 million taxpayer and healthcare loss.
Clinic will consolidate existing facilities in Lakewood into a family health center and low level emergency room.
Gives the Clinic the right to reduce future service in Lakewood without notice.
Taxpayer litigation continues.
Taxpayer Clinic records show Clinic will make $11.5 million additional profit each year into the future due to the hospital closure.
Forces the City to bear the full cost of demolition and site development of former Hospital site.
Requires the City to build and maintain parking facilities without compensation.
Forces sale the Columbia Road Health Center at $5 million taxpayer loss.
----------------------------------------------------------------------------------------
From a Healthcare Point of View
The Promise: "a new modern healthcare facility."
What does this mean?
The plan is to consolidate the internal medicine group on Woodward, the family practice group from eastern Detroit Ave. and the outpatient Family Practice Residents (i.e. doctors in training) from Fairview Hospital into this building.
This does not expand coverage in our city since these professional resources already exist here. There is nothing new about it. We gain nothing.
The Promise: A Free-standing 24/7 Emergency Room
What does it mean:
A free-standing ER is staffed by 1 or 2 ER trained physicians and 1 or 2 physician assistants to see any and all manner of illnesses and injuries.
This arrangement has no immediate medical or surgical backup.
Major illnesses such as heart attack, stroke, ruptured blood vessels, shock, and gastrointestinal tears all require immediate treatment by medical and surgical specialists with the proper facilities such as a catheterization lab or an operative suite.
Our ER does not, and will not have those, as it is not connected to a hospital.
There is no way to safely "stabilize" these patients so they can wait for a transfer to a hospital.
It is not safe to transfer patients to other facilities when they are not stable.
Yet they will have to be transferred.
The longer there is a delay, the greater will be the mortality rate and permanent organ damage.
The primary purpose of "Free standing ER's" is to trap the patient into the health care system that owns the emergency department rather than to provide the health care needs of a community.
Consequently, when our citizens need admission they will be transferred to the nearest open CCF bed which may be the east side rather than the nearest open bed which may be St. John's, Southwest, Parma or Metro.
The Promise: To protect Lakewood's progress and the health of our citizens into the future
What does is mean?
We lose access to all the other health resources which could participate in our community.
Other providers know of the $80-90 million of hospital assets that the mayor and council have given to CCF with Issue 64.
They know that the city no longer controls significant cash assets to entice them to open facilities here.
They know of the restrictive covenant, negotiated by the mayor, that prevents Metro, UH or any other provider from using the residual hospital property.
Independent physicians, both primary care and specialists, are already leaving our community. They will not be replaced since there is no vehicle to support them.
Specialists will not come, since we do not have the local facilities contained in a hospital that they need to do their jobs. We will become a medical desert.
Additionally, there is nothing in the agreement that can compel the CCF to stay in our city despite everything we have handed to them.
This is analogous to rural areas where Walmart came into a town, wiped out the mom and pop stores and then left to another location once they had control of the market.
If we vote "For 64," we will become a "one horse" town in respect to health care.
Citizens will no longer have the capacity to control the health care of our community.
----------------------------------------------------------------------------------------
For sources and more detailed information, go to badgovernment.info
Read More on
Volume 12, Issue 22, Posted 5:52 PM, 10.25.2016