Lakewood Culture Club Powered By PechaKucha Event Set For September 29th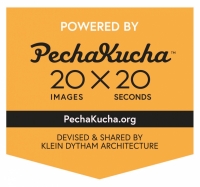 The Lakewood Chamber of Commerce presents "The Lakewood Culture Club" powered by PechaKucha – an amazing evening of fast-paced talks on workplace culture in Lakewood. The event will be an informal and fun gathering where community and business leaders will share their ideas, thoughts & philosophies about workplace culture in the PechaKucha 20x20 format. Presenters include Lakewood High School Principal Keith Ahearn, University Tees Co-Founder Nick Dadas, Startup Business Developer Mike Belsito, and more.
PechaKucha Night, "the art of concise presentations," is now held in over 900 cities including Cleveland. "Powered by PechaKucha" events are one-off events that are separate from regular city-based PechaKucha Nights, and are usually held as part of festivals and conferences, but can also act as standalone events. These events, such as the Lakewood Culture Club, include presentations that use the PechaKucha 20 images x 20 seconds format. Find out more at www.PechaKucha.org.
The Lakewood Culture Club powered by PechaKucha event will be held at 6:30pm on Thursday, September 29th at Around the Corner, 18616 Detroit Avenue in Lakewood. The event is free but pre-registration is recommended. To register and to view the entire list of presenters visit www.lakewoodchamber.org.
The Lakewood Culture Club powered by PechaKucha is sponsored by The University of Akron Lakewood.
Read More on Business News
Volume 12, Issue 20, Posted 5:03 PM, 09.27.2016